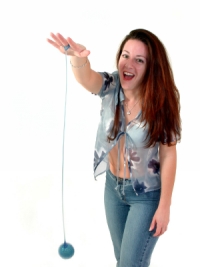 By Kelly Marshall BSc (Hons),Dip PT, NASM, SFS, IFS
Check out if you a Yo-Yo Dieter?
Answer yes or no to the following questions and make a note of your answers. Try to be 100% honest with yourself and at the end of the quiz add up your answers and see if you are a yo-yo dieter.
1. Would you describe yourself as being overweight for more than 2 years?
2. Would you say your dietary habits vary dramatically in terms of what and how
much you eat on a month-to-month basis?
3. Do you feel negative about your body size/shape?
4. Do you sometimes feel that you lack energy to exercise?
5. Have you tried to lose weight more than 3 times in the last 6 months?
6. Do you own more than three books with the word 'diet' in the title?
7. Do you find that you are prone to binging on a food at least once a week?
8. Has you weight fluctuated by more than 1 stone in the last 6 months (other than
for reasons such as pregnancy)?
9. Do you count calories?
10. Do you regularly feel guilty after eating chocolate, desert or a really big meal?
If you answered yes 5 times or less:
Then you are likely to have a reasonably sensible approach to weight control that doesn't necessarily have long-term risks for your health and mental well-being.
Keep up the balanced approach and well done!
If you answered yes more than 6 times:
Then you are likely to be a yo-yo dieter and may be putting you long-term health at risk. You need to avoid these swings of weight loss and gain through inconsistent and extreme measures and embark on a steady, balanced system like Nutracheck. Make sure you exercise consistently and effectively to really maximise your nutritional efforts!