(1 of 3 pages)
1. Why cut out the booze?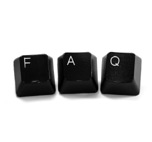 You don't have to cut it out completely, but if you fancy a beer (or seven) it can be a wakeup call to realise just how many calories you are putting away.
A pint of Fosters has 193 calories for example and in a pint of Strongbow there's 239 calories. Half a bottle of red wine has 255 calories, and let's be honest there are probably plenty of times you may not stop at half...
It is recommended that men do not consume over 3 to 4 units of alcohol per day (one pint of beer / one small glass of wine). Alcohol is particularly associated with abdominal weight gain which is associated with higher risk of diabetes and heart attacks.
You can check how many calories and units in your diet are coming from alcohol by using the Nutracheck online food diary which includes an automatic alcohol monitor. For a 5-day free trial of the Nutracheck for Men service, click here.
2. Can you give me a quick guide as to what to look for on a food label?
A lot of supermarkets are now using the "traffic light" system of nutritional labelling which helps make things easier. You'll need to be choosing as many green lights as you can and fewer amber ones. Some red lights are okay, but try to stick to red foods that have intrinsic nutritional value such as nuts and cheese.
Also be sure to check calorie count (labelled as kcal on the pack) and on products that don't have traffic light labelling, use these guidelines from the Food Standards Agency to assess what is a "a lot" or "a little" saturated fat, sugar and salt:
SATURATES
High is more than 5g saturates per 100g
Low is 1.5g saturates or less per 100g
SUGARS
High is more than 15g sugars per 100g
Low is 5g sugars or less per 100g
SALT
High is more than 1.5g salt per 100g (or 0.6g sodium)
Low is 0.3g salt or less per 100g (or 0.1g sodium)