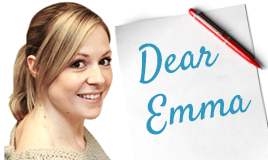 Emma Brown
Nutritionist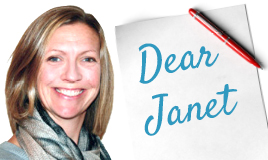 Janet Aylott
Nutritionist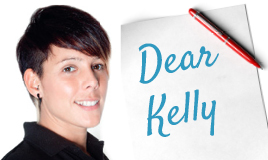 Kelly Marshall
Fitness Consultant
Q.
Hi there, I used to exercise 5-6 times a week at the gym(spin classes/gym routine with weights x3 a week) plus yoga once a week. This was before I had my daughter (stopped exercising at 7.5 months pregnant, had emergency c-section). I'm now back exercising and have been for 3.5 months. I jog (with the pram), and do the Tracy Anderson dance DVD, as well as a post natal class once a week with bands and light weights. I feel a lot better than I did exercising in the gym and was wondering if I used to overdo it? Also whether I'll plateau with my exercise regime and will have to change it soon? Thanks for any advice
A.
Hi,
If you are feeling better for your current regime then it may reflect a greater enjoyment and motivation for your current activities then previous endeavours in the gym.
Whatever the reason, the gym is only an option and not a necessity for weight loss and health so stick with what you are enjoying. To prevent plateaus just ensure that you keep the variety within your week and perhaps consider investing in alternative DVD workouts (or swap with friends). The jogging with the pram is good so vary the routes, speeds and distances. If you maintain variety there is no reason why you can't utilise this weekly plan for the long-term with only minor adjustments.
Hope this helps,
Kelly
Disclaimer
You are advised to seek medical advice before making any changes to your diet or lifestyle with an aim of weight loss. This website and the content provided should not be used by persons under 18, by pregnant or nursing women, or individuals with any type of health condition, except under the direct supervision of a qualified medical professional. The information contained in these articles, and elsewhere on this website, is provided for educational and entertainment purposes only, and is not intended to replace, and does not constitute legal, professional, medical or healthcare advice or diagnosis and may not be used for such purposes. Continue...

You should seek the advice of your physician or other qualified health provider with any questions you may have regarding a medical or wellness condition in determining whether to use or adapt the information or content provided. We make no representations or warranties concerning any treatment, action, application or usage of dietary supplements, medication, preparation or other product or service by any person following the information offered or provided within or through the website. Reliance on any information appearing on a site is strictly at your own risk. Neither we, our affiliates nor any of the officers, directors, owners, employees, agents, representatives and assigns of each will be liable for any direct, indirect, consequential, special, exemplary or other losses or damages that may result including, but not limited to, economic loss, injury, illness or death.

If you are in the United States and think you are having a medical or health emergency, call your health care professional, or 911, immediately.