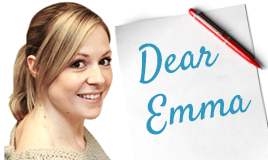 Emma Brown
Nutritionist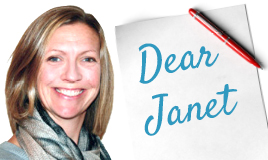 Janet Aylott
Nutritionist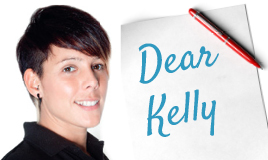 Kelly Marshall
Fitness Consultant
Q.
Hello Angela!

I have always wondered why the Atkins diet seems to work so fast! I did it a few years back and lost loads in about a week. I wasn't considering doing it this time around because the food is GROSS, but as you're here I wondered whether I could ask whether you would consider it safe and why people seem to lose so much by eating high calorie, high fat, low-carb foods?
Thanks!
Izzy x


A.
Hi Izzy
the Atkins diet works so fast because in the initial stages you lose a high proportion of fluid weight which happens because you eat virtually no carbs. This depletes stores of glycogen (stored carbohydrate) in your muscle and for every one part of glycogen you lose you also lose three parts of water as this is how they are associated together. In the short to medium term the diet carries on being effective simply because protein - which you eat a lot of - is so satiating. So even though it may seem that a lot of fatty, meaty foods are being eaten, overall, people on the Atkins diet still lose weight by consuming fewer calories. Problems of the Atkins diet are that it can cause constipation, bad breath, and reduced capacity to exercise. In the longer term there are valid concerns about negative effects on the bones, kidney and even heart. It?s also environmentally unsustainable due to it's large reliance on animal protein.
Disclaimer
You are advised to seek medical advice before making any changes to your diet or lifestyle with an aim of weight loss. This website and the content provided should not be used by persons under 18, by pregnant or nursing women, or individuals with any type of health condition, except under the direct supervision of a qualified medical professional. The information contained in these articles, and elsewhere on this website, is provided for educational and entertainment purposes only, and is not intended to replace, and does not constitute legal, professional, medical or healthcare advice or diagnosis and may not be used for such purposes. Continue...

You should seek the advice of your physician or other qualified health provider with any questions you may have regarding a medical or wellness condition in determining whether to use or adapt the information or content provided. We make no representations or warranties concerning any treatment, action, application or usage of dietary supplements, medication, preparation or other product or service by any person following the information offered or provided within or through the website. Reliance on any information appearing on a site is strictly at your own risk. Neither we, our affiliates nor any of the officers, directors, owners, employees, agents, representatives and assigns of each will be liable for any direct, indirect, consequential, special, exemplary or other losses or damages that may result including, but not limited to, economic loss, injury, illness or death.

If you are in the United States and think you are having a medical or health emergency, call your health care professional, or 911, immediately.