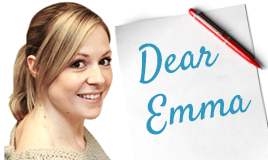 Emma Brown
Nutritionist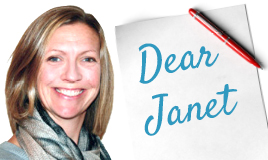 Janet Aylott
Nutritionist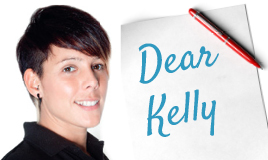 Kelly Marshall
Fitness Consultant
Q.
I noticed on a previous post that you gave anaemia as a possible cause for someone's tiredness. I have just come out of a really stressful year in which I became very run-down and although I'm doing better now I still feel very tired regardless of how much sleep I get. I was anaemic as a teenager due to heavy periods, but after going on the pill this problem cleared up. Could I have become anaemic again or do you think its just taking me a while to recover from everything Ive been through over the last year?

Also, my main question is do you have any tips for increasing the amount of iron I eat? I'm not a big fan of red meat so what other foods can I eat to increase my iron intake?
Thanks for your help.



A.
I think it's quite possible that your problems are due to either stress or anaemia, or a combination of both. Or possibly something different still, so it might be worth seeing your GP, if only to ask for the blood test that will confirm whether you are anaemic or not. In the meantime eating plenty of iron rich foods will be a very good precaution. As you aren't a fan of red meat, it's going to be harder for you to up your levels but not impossible. Nuts, tofu green vegetables, very dark chocolate, eggs, figs and other dried fruit, pork and dark poultry meat sardines , pilchards and especially whitebait are all good sources. Also start the day with a bowl of fortified cereal and team meals with juice or salad, containing vitamin C which increases iron absorption.
Disclaimer
You are advised to seek medical advice before making any changes to your diet or lifestyle with an aim of weight loss. This website and the content provided should not be used by persons under 18, by pregnant or nursing women, or individuals with any type of health condition, except under the direct supervision of a qualified medical professional. The information contained in these articles, and elsewhere on this website, is provided for educational and entertainment purposes only, and is not intended to replace, and does not constitute legal, professional, medical or healthcare advice or diagnosis and may not be used for such purposes. Continue...

You should seek the advice of your physician or other qualified health provider with any questions you may have regarding a medical or wellness condition in determining whether to use or adapt the information or content provided. We make no representations or warranties concerning any treatment, action, application or usage of dietary supplements, medication, preparation or other product or service by any person following the information offered or provided within or through the website. Reliance on any information appearing on a site is strictly at your own risk. Neither we, our affiliates nor any of the officers, directors, owners, employees, agents, representatives and assigns of each will be liable for any direct, indirect, consequential, special, exemplary or other losses or damages that may result including, but not limited to, economic loss, injury, illness or death.

If you are in the United States and think you are having a medical or health emergency, call your health care professional, or 911, immediately.