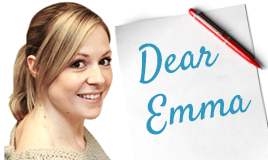 Emma Brown
Nutritionist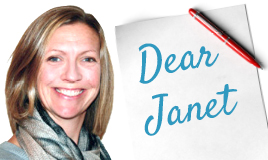 Janet Aylott
Nutritionist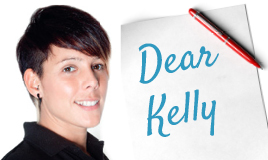 Kelly Marshall
Fitness Consultant
Q.
Hi, Bit of a weird one for you here... I'm living in Italy right now (year abroad [:D] ) and I've just started to go to the gym here. They have this class called 'walking', which I've never seen before in the UK. It's like a cross between normal aerobics and step, performed on a self-powered treadmill. So essentially, you walk/jog on the treadmill while doing aerobics style moves, and jumping on and off at some points. Any ideas what I should put this down as to get roughly the right calories? Would step be best, or would moderate general aerobics or something like that be better? Thanks in advance - I realise this isn't the easiest of questions without seeing the class for yourself! Lucy
A.
Hi Lucy,
Thank you for this question, that class is fascinating and I have never heard of such a thing……sounds fun though! Given the combination of walking/jogging on a self-powered treadmill together with aerobic and step-type moves I would approximate a calorie figure of around 365 per hour.
I have tried researching for this class but haven't found anything so this calculation is very much based on the general combination of components you have mentioned.
I hope this helps and keep up the classes in Italy!
Kelly
Disclaimer
You are advised to seek medical advice before making any changes to your diet or lifestyle with an aim of weight loss. This website and the content provided should not be used by persons under 18, by pregnant or nursing women, or individuals with any type of health condition, except under the direct supervision of a qualified medical professional. The information contained in these articles, and elsewhere on this website, is provided for educational and entertainment purposes only, and is not intended to replace, and does not constitute legal, professional, medical or healthcare advice or diagnosis and may not be used for such purposes. Continue...

You should seek the advice of your physician or other qualified health provider with any questions you may have regarding a medical or wellness condition in determining whether to use or adapt the information or content provided. We make no representations or warranties concerning any treatment, action, application or usage of dietary supplements, medication, preparation or other product or service by any person following the information offered or provided within or through the website. Reliance on any information appearing on a site is strictly at your own risk. Neither we, our affiliates nor any of the officers, directors, owners, employees, agents, representatives and assigns of each will be liable for any direct, indirect, consequential, special, exemplary or other losses or damages that may result including, but not limited to, economic loss, injury, illness or death.

If you are in the United States and think you are having a medical or health emergency, call your health care professional, or 911, immediately.