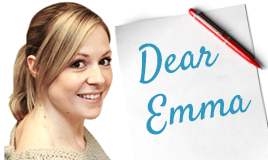 Emma Brown
Nutritionist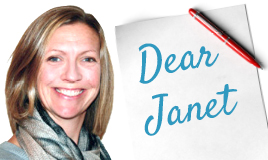 Janet Aylott
Nutritionist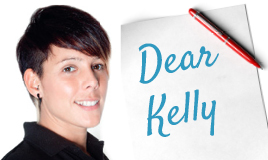 Kelly Marshall
Fitness Consultant
Q.
Hi, Which is better for losing weight - spinning classes or swimming? I also wondered how many calories I actually burn when I go swimming. I usually swim 1km without a pause (it takes me 30mins) and then swim for 10-15 more minutes more slowly. I only swim breaststroke. When i go spinning, the spinning class itself (without stretching or belly exercises) takes between 45 and 55 minutes. As I also go to the gym, do belly dancing and yoga, I have time either for spinning or for swimming and cannot decide which one is better for me. I would like to get a bit slimmer and fitter. Thank you!
A.
Hi,
Generally a spinning class has a higher potential for burning more calories due to the class format that encourages a higher intensity and motivational music and encouragement from the instructor (hopefully!). That said it's all relative and if you enjoy swimming and work at a high effort level in the swimming pool or perhaps swim for longer then swimming could easily burn more calories than spinning.
I would recommend you alternate which activity you go with on a weekly basis or just see how you feel; it is great that you have the options to choose from. Variety will keep the body guessing and help protect your body from injury that can be caused by repetitive stress.
Keep up the good work,
Hope this helps,
Kelly
Disclaimer
You are advised to seek medical advice before making any changes to your diet or lifestyle with an aim of weight loss. This website and the content provided should not be used by persons under 18, by pregnant or nursing women, or individuals with any type of health condition, except under the direct supervision of a qualified medical professional. The information contained in these articles, and elsewhere on this website, is provided for educational and entertainment purposes only, and is not intended to replace, and does not constitute legal, professional, medical or healthcare advice or diagnosis and may not be used for such purposes. Continue...

You should seek the advice of your physician or other qualified health provider with any questions you may have regarding a medical or wellness condition in determining whether to use or adapt the information or content provided. We make no representations or warranties concerning any treatment, action, application or usage of dietary supplements, medication, preparation or other product or service by any person following the information offered or provided within or through the website. Reliance on any information appearing on a site is strictly at your own risk. Neither we, our affiliates nor any of the officers, directors, owners, employees, agents, representatives and assigns of each will be liable for any direct, indirect, consequential, special, exemplary or other losses or damages that may result including, but not limited to, economic loss, injury, illness or death.

If you are in the United States and think you are having a medical or health emergency, call your health care professional, or 911, immediately.