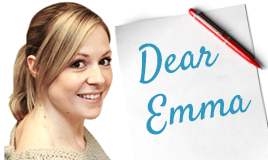 Emma Brown
Nutritionist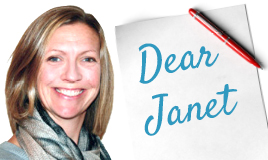 Janet Aylott
Nutritionist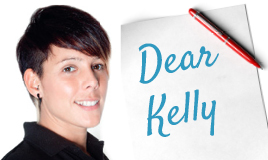 Kelly Marshall
Fitness Consultant
Q.

Wondering if you can help - I am ALWAYS tired. Even after a good 8-12 hrs sleep I am tired. I work 3 days a week and have a 18 month old - she sleeps till 7 so really I have no reason to be tired do I? I eat well enough - I eat fruit but not much veg although I do try! I don't drink much alcohol either. I go to the gym. Can you give any tips on foods etc that will keep me going? My tiredness is starting to become anti social. I'm off for a blood test at Docs tomorrow..HELP!
A.
Hi, thanks for your query, and I'm sorry to hear about your debilitating tiredness. Fatigue is such an awful thing but I'm glad to hear you are having a blood test as I'm sure this will throw light on the situation and enable you to work on righting what the problem is. Until you have a clearer idea it's not really possible for me to comment, but for information, one of the most common nutritional reasons for fatigue is iron deficiency anaemia. Iron deficiency is more common in women who have heavy periods, and to increase your iron levels you will usually need to take a supplement, but your doctor will advise on those and prescribe accordingly. In the meantime, whether or not it is iron deficiency that's your problem it wouldn?t hurt to eat more iron rich foods which include lean red meat, nuts and seeds (especially cashews), dried fruit (especially figs) and green leafy veg.
Disclaimer
You are advised to seek medical advice before making any changes to your diet or lifestyle with an aim of weight loss. This website and the content provided should not be used by persons under 18, by pregnant or nursing women, or individuals with any type of health condition, except under the direct supervision of a qualified medical professional. The information contained in these articles, and elsewhere on this website, is provided for educational and entertainment purposes only, and is not intended to replace, and does not constitute legal, professional, medical or healthcare advice or diagnosis and may not be used for such purposes. Continue...

You should seek the advice of your physician or other qualified health provider with any questions you may have regarding a medical or wellness condition in determining whether to use or adapt the information or content provided. We make no representations or warranties concerning any treatment, action, application or usage of dietary supplements, medication, preparation or other product or service by any person following the information offered or provided within or through the website. Reliance on any information appearing on a site is strictly at your own risk. Neither we, our affiliates nor any of the officers, directors, owners, employees, agents, representatives and assigns of each will be liable for any direct, indirect, consequential, special, exemplary or other losses or damages that may result including, but not limited to, economic loss, injury, illness or death.

If you are in the United States and think you are having a medical or health emergency, call your health care professional, or 911, immediately.