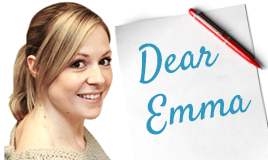 Emma Brown
Nutritionist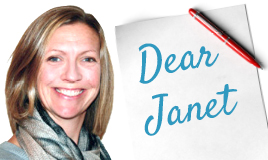 Janet Aylott
Nutritionist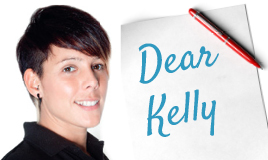 Kelly Marshall
Fitness Consultant
Q.
Hi Kelly, I go to the gym 5 times a week. At my gym I do; 1 class of Zumba 1 class of Body Conditioning. Gym sessions X3 In the 3 sessions in the gym, I have 2 routines. I tend to do 20 minutes on the Stairmaster (speed intervals), 20 minutes on the treadmill (5 minutes walking, 5 minutes running and repeat) 20 minutes on the Cross trainer (interval training). The next session I do 10 minutes on 6 pieces of Aerobic machinery (treadmill, wave machine, epilator, cross trainer etc). I also once a week, do an hour of weight training (set by a Personal trainer) Does this routine sound okay? Or would you advise something else? I tend to get pretty bored in the gym, so any advice would be great. Lastly, I am going to equip my new house with a gym. What would equipment would you advise?
A.
Hi,
Your current routines sound good as you are achieving a good combination of variety with cardiovascular and prescribed weight training. By doing these gym sessions together with Zumba and body conditioning you are targeting all aspects of fitness and minimising the risk of injury from repetitive stress so a big well done!
In terms of setting up a home gym I would strongly suggest you choose at least one cardiovascular machine (X-trainer / rower / treadmill) based on your personal preference and then adjustable free weights. If you had the space / capability I would also suggest you consider investing in a Swiss ball and / or a TRX suspension system as these excellent training tools add another dimension to exercise and allow you to involve more muscles, burn more calories and target your core stability in an advanced way.
Hope this helps,
Kelly
Disclaimer
You are advised to seek medical advice before making any changes to your diet or lifestyle with an aim of weight loss. This website and the content provided should not be used by persons under 18, by pregnant or nursing women, or individuals with any type of health condition, except under the direct supervision of a qualified medical professional. The information contained in these articles, and elsewhere on this website, is provided for educational and entertainment purposes only, and is not intended to replace, and does not constitute legal, professional, medical or healthcare advice or diagnosis and may not be used for such purposes. Continue...

You should seek the advice of your physician or other qualified health provider with any questions you may have regarding a medical or wellness condition in determining whether to use or adapt the information or content provided. We make no representations or warranties concerning any treatment, action, application or usage of dietary supplements, medication, preparation or other product or service by any person following the information offered or provided within or through the website. Reliance on any information appearing on a site is strictly at your own risk. Neither we, our affiliates nor any of the officers, directors, owners, employees, agents, representatives and assigns of each will be liable for any direct, indirect, consequential, special, exemplary or other losses or damages that may result including, but not limited to, economic loss, injury, illness or death.

If you are in the United States and think you are having a medical or health emergency, call your health care professional, or 911, immediately.