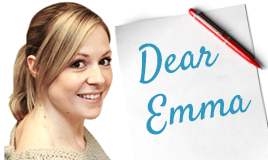 Emma Brown
Nutritionist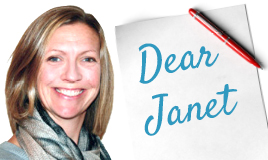 Janet Aylott
Nutritionist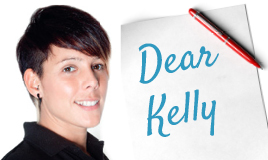 Kelly Marshall
Fitness Consultant
Q.
How much water can one person retain????? I am usually seen walking around with a mug in my hand. In this mug I have water or green tea. I indulge in one coffee each morning. No more and I love it. I also have a bowl of pure, vegan soup, made with just veg and water each day. However I often feel bloated and swollen. I must admit, I prone to salt cravings. How much of this wobble can be water? And how do I shift it?
A.
Drinking lots of fluid won't lead to you being bloated, though having too much salt might, and I think it is this side of the equation you need to look at. Try to keep within a salt intake of 6g a day and If you crave salt choose your foods carefully. Surprisingly, things that taste obviously savoury like salted nuts, and Marmite spread thinly on toast, can actually be less salty than foods where salt is incorporated throughout but don't taste obviously savoury. So with some homework, you should be able to eat the foods you like without going passing your salt limit. Could there be other reasons for feeling bloated though? Bloating and discomfort may be a sign of an intolerance to milk, or due to irritable bowel syndrome for example. And most commonly fluid retention is due to being pre-menstrual - it's possible for your weight to fluctuate by 2-3 pounds and sometimes even up to 5 pounds as a result of hormones.
Perhaps it might be worthwhile popping along to your GP if your symptoms continue.
Disclaimer
You are advised to seek medical advice before making any changes to your diet or lifestyle with an aim of weight loss. This website and the content provided should not be used by persons under 18, by pregnant or nursing women, or individuals with any type of health condition, except under the direct supervision of a qualified medical professional. The information contained in these articles, and elsewhere on this website, is provided for educational and entertainment purposes only, and is not intended to replace, and does not constitute legal, professional, medical or healthcare advice or diagnosis and may not be used for such purposes. Continue...

You should seek the advice of your physician or other qualified health provider with any questions you may have regarding a medical or wellness condition in determining whether to use or adapt the information or content provided. We make no representations or warranties concerning any treatment, action, application or usage of dietary supplements, medication, preparation or other product or service by any person following the information offered or provided within or through the website. Reliance on any information appearing on a site is strictly at your own risk. Neither we, our affiliates nor any of the officers, directors, owners, employees, agents, representatives and assigns of each will be liable for any direct, indirect, consequential, special, exemplary or other losses or damages that may result including, but not limited to, economic loss, injury, illness or death.

If you are in the United States and think you are having a medical or health emergency, call your health care professional, or 911, immediately.