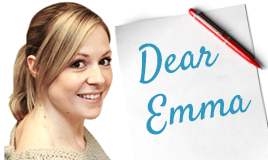 Emma Brown
Nutritionist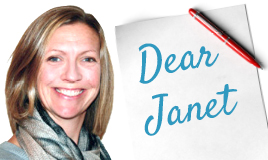 Janet Aylott
Nutritionist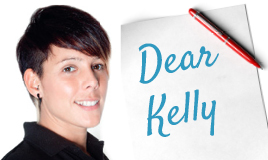 Kelly Marshall
Fitness Consultant
Q.
Once per week we have friends over for a curry. I have been successful is producing a load of low calorie curry ideas, but for starters we have samosas. Obviously I know these will be full of calories. Up to know I have been adding a takeaway samosa from the nutracheck diary, but since I make these myself I would like to be able to work out the exact damage. I have added up the calories in the recipe, but how do I work out the calories added from deep-fat frying in vegetable oil? My OH had the idea of weighing the oil before and after because the samosas would lose a lot of water during frying so using their weight wouldn't be very accurate. Are we on the right lines?
A.
Hi,
I like your dedication to your weight loss – it is certainly going to pay off in the long term. And I also like your approach to having an occasional treat with friends. As long as this is accounted for, as you are doing, this helps relieve the boredom of dieting and can help keep you sane too!
But I don't think I would tie myself up in knots weighing the oil for frying the samosas – particularly as I would be blotting the samosas on kitchen paper anyway if I had deep fried them. I think that using a takeaway value would be accurate enough if you are only eating them once a week.
But I had another thought too. Have you considered baking your samosas? I have come across several recipes that might be worth a try. Take a look at www.fatfreekitchen.com for one of them. Enjoy!
Disclaimer
You are advised to seek medical advice before making any changes to your diet or lifestyle with an aim of weight loss. This website and the content provided should not be used by persons under 18, by pregnant or nursing women, or individuals with any type of health condition, except under the direct supervision of a qualified medical professional. The information contained in these articles, and elsewhere on this website, is provided for educational and entertainment purposes only, and is not intended to replace, and does not constitute legal, professional, medical or healthcare advice or diagnosis and may not be used for such purposes. Continue...

You should seek the advice of your physician or other qualified health provider with any questions you may have regarding a medical or wellness condition in determining whether to use or adapt the information or content provided. We make no representations or warranties concerning any treatment, action, application or usage of dietary supplements, medication, preparation or other product or service by any person following the information offered or provided within or through the website. Reliance on any information appearing on a site is strictly at your own risk. Neither we, our affiliates nor any of the officers, directors, owners, employees, agents, representatives and assigns of each will be liable for any direct, indirect, consequential, special, exemplary or other losses or damages that may result including, but not limited to, economic loss, injury, illness or death.

If you are in the United States and think you are having a medical or health emergency, call your health care professional, or 911, immediately.