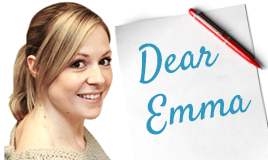 Emma Brown
Nutritionist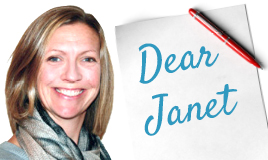 Janet Aylott
Nutritionist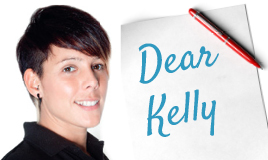 Kelly Marshall
Fitness Consultant
Q.
have been assigned to a maximum of 1500 calories per day. I also do quite a lot of exercise. I try to get to the gym most days and am at present setting up a regime there where I run at 7.7 - 8.4 kph @ an incline of 1.0, which is being increased gradually.
These two, an very often life per se leaves me feeling so tired from deep within that I ache and end up ill or close to tears..

I would be so grateful if I could be advised as to how to rid myself of this feeling of complete and utter exhaustion. It would change my whole life.

Thank you

A.
Your tiredness is overwhelming and affecting your quality of life. Such tiredness can be a cause of depression or a symptom of it; either way I think you are feeling low. Is it something you have discussed with your GP? Whilst you may not think medical professional feel sympathetic toward ?tired all the time? syndrome if you explain clearly how bad and debilitating your symptoms are you should be taken seriously and perhaps have some tests done, A couple of physical possibilities that can result in unnatural tiredness (not related to overwork or stress) are thyroid problems and iron-deficiency anaemia and it's worth getting check ups for both of these. In the meantime check you are eating plenty of iron rich foods which include lean red meat, dried fruit (especially figs), nuts (especially cashews), green leafy vegetables, eggs and and fortified cereals. Eating small meals relatively regularly may also help as may choosing slow releasing carbohydrates such as pulses, whole grain pasta, grainy bread and porridge.
I hope you get some reiief from your tiredness soon and I wish you lots of luck.
Disclaimer
You are advised to seek medical advice before making any changes to your diet or lifestyle with an aim of weight loss. This website and the content provided should not be used by persons under 18, by pregnant or nursing women, or individuals with any type of health condition, except under the direct supervision of a qualified medical professional. The information contained in these articles, and elsewhere on this website, is provided for educational and entertainment purposes only, and is not intended to replace, and does not constitute legal, professional, medical or healthcare advice or diagnosis and may not be used for such purposes. Continue...

You should seek the advice of your physician or other qualified health provider with any questions you may have regarding a medical or wellness condition in determining whether to use or adapt the information or content provided. We make no representations or warranties concerning any treatment, action, application or usage of dietary supplements, medication, preparation or other product or service by any person following the information offered or provided within or through the website. Reliance on any information appearing on a site is strictly at your own risk. Neither we, our affiliates nor any of the officers, directors, owners, employees, agents, representatives and assigns of each will be liable for any direct, indirect, consequential, special, exemplary or other losses or damages that may result including, but not limited to, economic loss, injury, illness or death.

If you are in the United States and think you are having a medical or health emergency, call your health care professional, or 911, immediately.