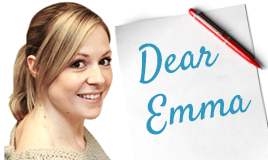 Emma Brown
Nutritionist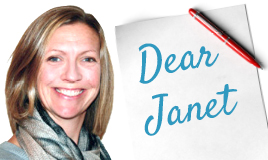 Janet Aylott
Nutritionist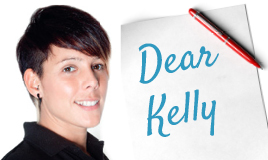 Kelly Marshall
Fitness Consultant
Q.
Hi, I need some inspiration as to how to burn 200 cals a day. currenly on 1400 cals and 269 ex for a 2lb loss. Not doing anything significant at the moment and only getting a 1lb loss. I have a pedometer daily I'm around 1400 normal. enjoy 30 day shred. dreading 200 ex cals a day, how am I going to do it?! x
A.
Hi,
The key to burning that 200 calories a day is simply to choose activities that you are going to enjoy doing. It doesn't have to be structured exercise for the calorie burning target but obviously the higher the intensity (in terms of raising your heart rate) the more fitness benefits achieved.
Here are some ideas to consider, see what may fit/work within your lifestyle demands:
At home Dancing to your favourite music for 30-35 minutes
Workout DVD (Davina's Power of 3 /Vicky Entistles WOW) for 35 mins
Nintendo Wii - playing continuously on a (tennis or boxing options) for 50 minutes
Skipping with a rope moderately (70 jumps per minute) for 22 minutes
Skipping with a rope energetically (125 jumps per minute) for 18 minutes
Painting (rollering energetically!) for 30-35 minutes
Moving or carrying boxes for approx 25 minutes
Washing & waxing a car for 55-60 minutes
Digging the garden for 30 minutes
General gardening for 45-50 minutes
Using a twist disc (abdominal rotation trainer) for 25 minutes
Using a lateral thigh trainer for 38-40 minutes
Using a mini trampette for approx 35 minutes
Housework (vacuuming included) for 50 minutes
Giving a loved one a good massage for 45-50 minutes
Outdoors Cycling at a moderate speed of 7.5mph for 35 minutes
Brisk walking (speed of 5mph) for 40 minutes
Moderate walking (pace of 4mph) for approx 50 minutes
Hiking cross-country for 25 minutes
Horse riding for 35-40 minutes
At the gym General:
Resistance training for approx 30 minutes
Swimming lengths for 25 minutes
Jogging for approx 30 minutes
Social badminton for 35 minutes
Playing or practising squash for 20-25 minutes
Playing softball or baseball for approx 30 minutes P
laying competitive volleyball for 35 minutes
Doing karate for 30 minutes
Using a punch bag for 25-30 minutes
Classes:
20 minutes of a spinning class
20 minutes of a Body Combat class
20 minutes of a Tae Bo class
30 minutes of low impact aerobics 35 minutes of water aerobics
Hope this helps, Kelly
Disclaimer
You are advised to seek medical advice before making any changes to your diet or lifestyle with an aim of weight loss. This website and the content provided should not be used by persons under 18, by pregnant or nursing women, or individuals with any type of health condition, except under the direct supervision of a qualified medical professional. The information contained in these articles, and elsewhere on this website, is provided for educational and entertainment purposes only, and is not intended to replace, and does not constitute legal, professional, medical or healthcare advice or diagnosis and may not be used for such purposes. Continue...

You should seek the advice of your physician or other qualified health provider with any questions you may have regarding a medical or wellness condition in determining whether to use or adapt the information or content provided. We make no representations or warranties concerning any treatment, action, application or usage of dietary supplements, medication, preparation or other product or service by any person following the information offered or provided within or through the website. Reliance on any information appearing on a site is strictly at your own risk. Neither we, our affiliates nor any of the officers, directors, owners, employees, agents, representatives and assigns of each will be liable for any direct, indirect, consequential, special, exemplary or other losses or damages that may result including, but not limited to, economic loss, injury, illness or death.

If you are in the United States and think you are having a medical or health emergency, call your health care professional, or 911, immediately.