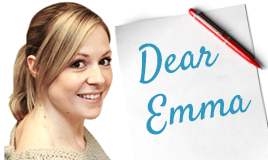 Emma Brown
Nutritionist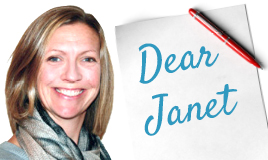 Janet Aylott
Nutritionist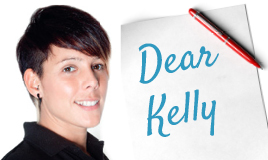 Kelly Marshall
Fitness Consultant
Q.
Hi Kelly, I have been attending kettlebell classes now for 3 months and my body is getting so firm- as hard as a rock (except for my jelly belly and inner thighs) but the inches don't seem to have dropped nor has my dress size. I have only recently joined NC and prior to this I wasn't calorie counting (was eating relatively healthy though!). I weigh heavier on scales than before I started classes (hope it's due to muscle gain) so how soon do you expect I should start to see inch loss- surely the firmness means muscle tone? So why am I not getting smaller? Thanks in advance
A.
Hi,
The kettlebell classes will be promoting effective lean muscle development so don't be disheartened by an apparent lack of inch loss at the moment. The key thing is to get the nutritional balance right to reduce body fat stores as you enhance your muscle tone. If you stick to your calorie target you will notice inch loss within a matter of weeks, as the firmness is a sign of muscle tone. Staying strict with your calorie intake to maximise the benefit of your exercise will give you the shrinkage you are after. It is worth mentioning that if you are measuring your circumferences for assessing inch loss then make sure you don't do it after you have exercised as post-exercise we get swelling (normal responses to training) and this can give false readings to measurements.
Hope this helps,
Kelly
Disclaimer
You are advised to seek medical advice before making any changes to your diet or lifestyle with an aim of weight loss. This website and the content provided should not be used by persons under 18, by pregnant or nursing women, or individuals with any type of health condition, except under the direct supervision of a qualified medical professional. The information contained in these articles, and elsewhere on this website, is provided for educational and entertainment purposes only, and is not intended to replace, and does not constitute legal, professional, medical or healthcare advice or diagnosis and may not be used for such purposes. Continue...

You should seek the advice of your physician or other qualified health provider with any questions you may have regarding a medical or wellness condition in determining whether to use or adapt the information or content provided. We make no representations or warranties concerning any treatment, action, application or usage of dietary supplements, medication, preparation or other product or service by any person following the information offered or provided within or through the website. Reliance on any information appearing on a site is strictly at your own risk. Neither we, our affiliates nor any of the officers, directors, owners, employees, agents, representatives and assigns of each will be liable for any direct, indirect, consequential, special, exemplary or other losses or damages that may result including, but not limited to, economic loss, injury, illness or death.

If you are in the United States and think you are having a medical or health emergency, call your health care professional, or 911, immediately.