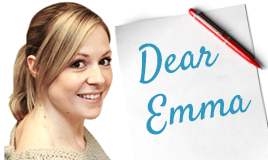 Emma Brown
Nutritionist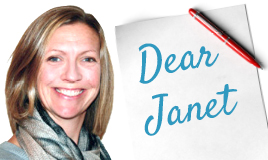 Janet Aylott
Nutritionist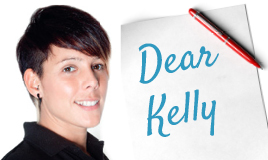 Kelly Marshall
Fitness Consultant
Q.
I need some help, badly! I am trying to lose around 2 stone and generally eat healthier, but I have a few obstacles... firstly I'm allergic to fresh fruit, which is annoying as you can imagine, tinned fruit is just not the same (or as handy as I don't always carry a tin opener!) and some fruit juices also give me a reaction. So unfortunately i can't do juicing or smoothies. Secondly, I can't eat raw foods - I think it might be a psychological thing. For example I love peppers when they are cooked but even the thought of eating them raw makes me feel ill. If someone near me is eating a salad, I can't even bear the crunching sound. Thirdly, I just don't like fish. Have you any suggestions to help with the nutrients and vitamins I am missing out on, I would prefer not to have to take tablets. Thanks! Emma


A.
Hi Emma
I?d say you have a complex mix of food intolerances and aversions here, perhaps with the odd true allergy thrown in. It means there?s a mix of psychological and real problems with food, and it's obviously restricting what you can eat and affecting how healthily you eat quite severely. Do you definitely have a problem with all fresh fruit? This would be unusual and I think needs investigating with a specialist dietitian (ask for a referral from your GP, or if you have the cash you can go private). In the meantime, eat as many cooked veg and tinned / dried fruit as you can and look for omega-3 fortified like Columbus eggs as an alternative to oily fish. Good luck!
Disclaimer
You are advised to seek medical advice before making any changes to your diet or lifestyle with an aim of weight loss. This website and the content provided should not be used by persons under 18, by pregnant or nursing women, or individuals with any type of health condition, except under the direct supervision of a qualified medical professional. The information contained in these articles, and elsewhere on this website, is provided for educational and entertainment purposes only, and is not intended to replace, and does not constitute legal, professional, medical or healthcare advice or diagnosis and may not be used for such purposes. Continue...

You should seek the advice of your physician or other qualified health provider with any questions you may have regarding a medical or wellness condition in determining whether to use or adapt the information or content provided. We make no representations or warranties concerning any treatment, action, application or usage of dietary supplements, medication, preparation or other product or service by any person following the information offered or provided within or through the website. Reliance on any information appearing on a site is strictly at your own risk. Neither we, our affiliates nor any of the officers, directors, owners, employees, agents, representatives and assigns of each will be liable for any direct, indirect, consequential, special, exemplary or other losses or damages that may result including, but not limited to, economic loss, injury, illness or death.

If you are in the United States and think you are having a medical or health emergency, call your health care professional, or 911, immediately.