The humble white potato gets pitted against the super fashionable sweet potato – but who will come out on top?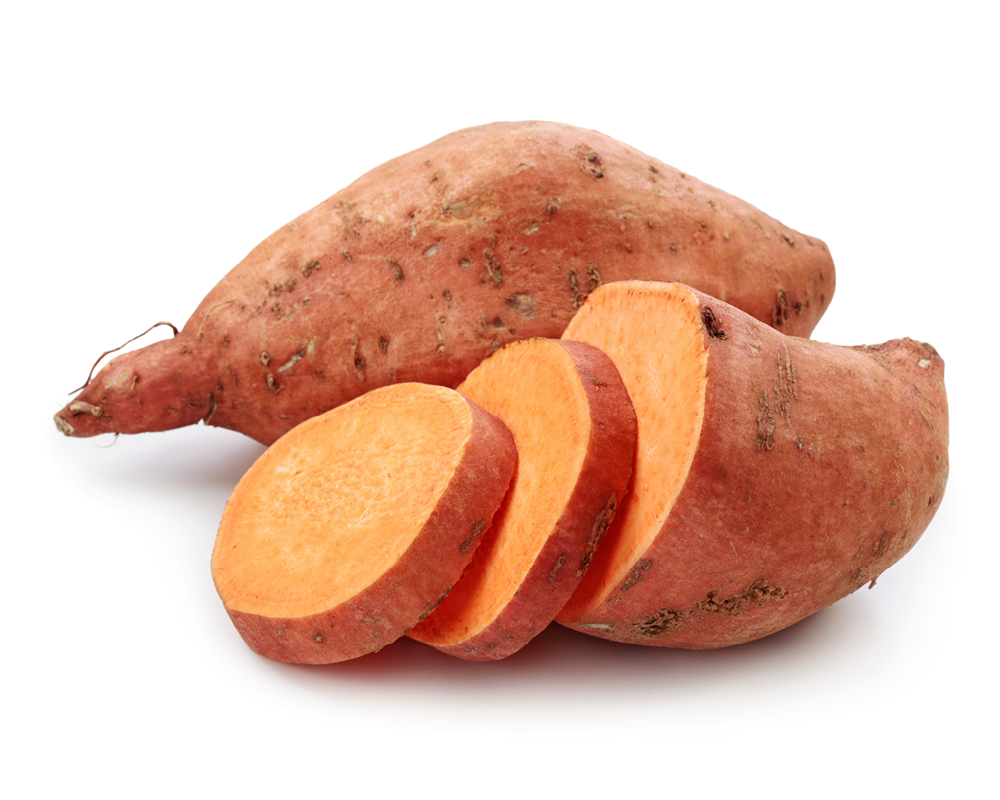 Although both potatoes are similar nutritionally, white potatoes don't 'count' as one of your 5-a-day. According to NHS choices, this is because they're most often eaten as the starchy part of a meal.
Conversely, sweet potatoes do count as one of your 5-a-day as it's thought these are more often eaten as more of a veg accompaniment. But perhaps, given the rise of sweet potato fries in recent years, this theory must be readdressed!
White potatoes have a minimal amount of natural sugar compared to sweet potatoes – as you may be able to guess from the sweetness of sweet potatoes!
On the flip side, sweet potatoes have more fibre than white potatoes. This helps balance out the slightly higher sugar content and slow their digestion, so the sugars have less impact.
White potatoes have a little more protein than sweet potatoes. Protein is one of the more filling nutrients, along with fibre, which puts white potatoes back in the running for feeling fuller!
Sweet potatoes have 3 or 4 times as much calcium as white potatoes. Calcium is an essential nutrient for bone health particularly. Dairy is the best dietary source, but it is also present in plant-based foods.
A slightly better source of potassium. This mineral plays a role in our heart beating normally and also in maintaining fluid balance.
A richer source of iron makes sweet potatoes a better energy boost. Iron plays an essential role in oxygen transport around our body, helping maintain energy levels.
A better source of magnesium. This mineral plays various roles, such as helping our nervous and muscular systems work correctly.
While most fruits and vegetables provide some vitamin C, sweet potatoes pack a heftier dose. Vitamin C can help boost our immunity – and may help us fight off colds faster.
White potatoes contain slightly more vitamin B1 and B6. B vits play an essential role in energy metabolism, i.e. helping us release the energy from the foods we eat.
Orange-coloured foods tend to be good sources of vitamin A – and sweet potato is no different. Vitamin A acts as an antioxidant which helps to keep our cells healthy.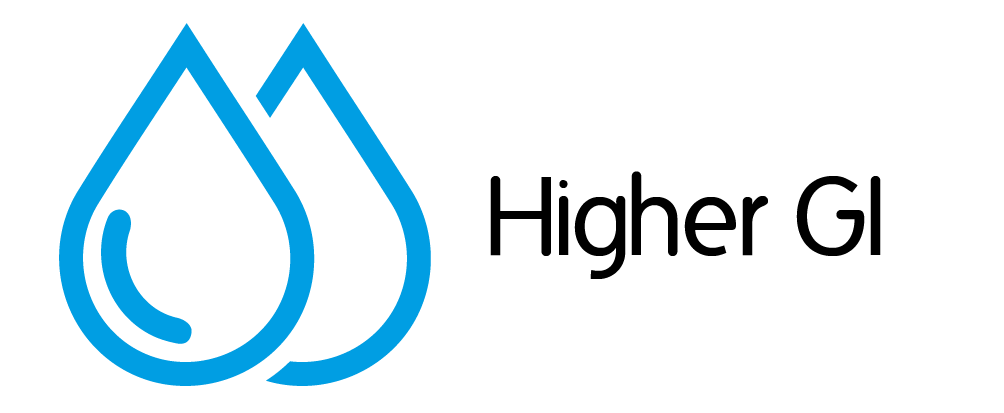 When cooked, white potatoes have a high GI, especially when the skin is removed. The GI is the glycaemic index – a measure of how quickly a carbohydrate increases our blood sugar levels.
Thanks to the higher fibre content, sweet potatoes are digested more slowly, and therefore have a lower GI. This makes them a better choice for someone needing to control their blood sugar levels.
White potatoes are slightly lower in calories than sweet potatoes, since they have a little less fat and a little less carbohydrate.
Sweet potatoes are a little higher in calories, so you don't get quite as much of a bang for your buck (portion for your calories). But that said, the difference is small!
Our verdict? It's a tie!
Ditch the carb phobia. Both potato varieties are great additions to your diet for nutrients and versatility. Ideally, eat with the skin on and avoid deep frying for the healthiest option.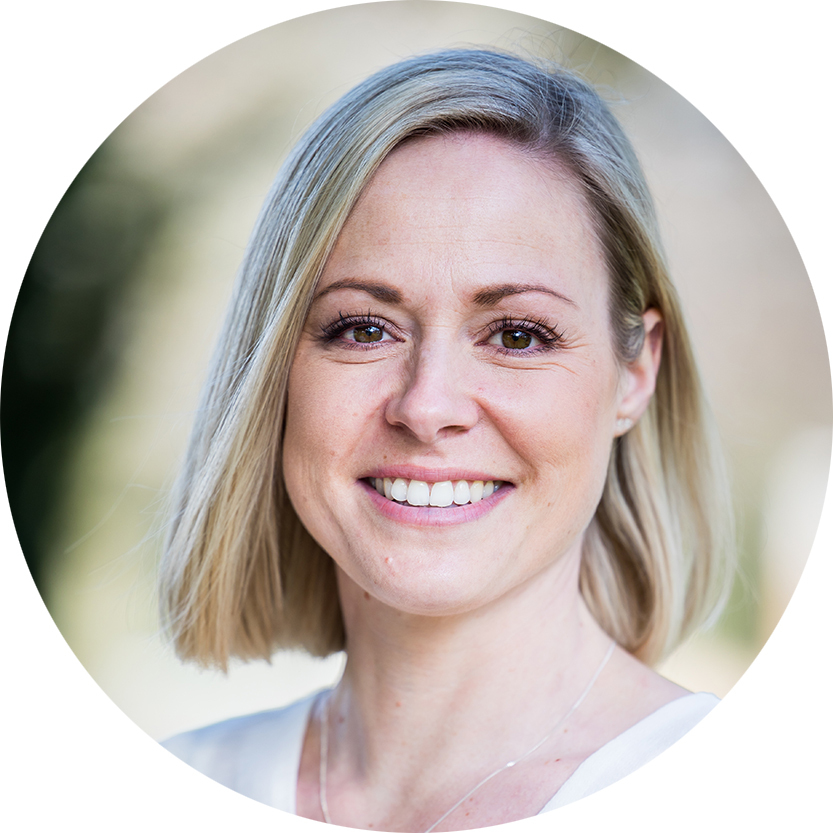 Nutritionist Emma White (ANutr), MSc Human Nutrition is passionate about how food science applies to the human body, and how the nutrients in what we eat affect us and ultimately have an impact on our health.