While you are using Nutracheck, I want you to not only see the results on the scales but also in the mirror. I don't want you to hide behind loose baggy clothes that no longer fit you because you say "I don't want to buy new clothes until I reach my goal."
Over the past 30 years of my personal experience in the Image industry, I have learned that if you want to lose weight and keep it off, what you see in the mirror has a major impact in keeping you motivated to reach your goal. Feeling positive about yourself is so important as you are going through these changes.
When you started your diet I am sure you started to think about food differently and were more aware about what you were eating and what the results would be if you didn't choose wisely. Gone are the days when you grab any food and eat it without any thought, the same thought process needs to be considered when choosing what styles of clothes you need to wear to flatter your body shape.
I call this the "clothes diet". Some styles of clothes on certain body shapes can make you look a lot larger than you are and wearing ill-fitting, baggy clothes has got to be the most fattening clothing shape anyone can wear.
You need to see the results and so does everyone else. You need complements like "wow you look amazing, "I love that dress" and "have you lost weight?" Because this will make your hard work and commitment seem worth it.
Never put your life on hold for any reason and certainly not when you are trying to look and feel better about yourself.
Looking good is not just about spending money, it's about what you buy. You need to invest in good basics like tailoring - us ladies need a well-fitted pair of trousers or perhaps a skirt or dress. Also girls you need to make sure you get measured for a bra regularly as you are losing weight because it's no secret that a bad fitting bra can make you look bigger. How something fits is key to showing off your new shape as you lose weight.
Don't buy cheap clothing purely based on the fact you are going to have to replace those items because the cheaper the fabric the less forgiving it can be and the more it can exaggerate your lumps and bumps.
Alterations are essential when you are losing weight - taking in a waist, re-shaping a jacket or shortening sleeves are all alterations that should be considered and can be achieved easily. Your alteration person will become your best friend!
Accessories are a great way to flatter and complement your new shape. Spend money on accessories like long scarfs, belts. Both these will help flatter and show off your new shape.
You have to look at yourself differently and concentrate on learning what it is about your body shape that you like. For some this will be so hard but you have to be able to look at yourself from a positive point of view because for too long you have just concentrated on what you don't like.
With clever styling once you know your good points you can draw the eye to those positive areas and your negatives will just disappear - I promise.
Think about it in terms of your life. If you concentrate only on what you are unhappy about, you will become more unhappy but if you can start to look and feel more positive about things - surprise, surprise - positive things seem to happen.
"Looking good doesn't just happen." Just like when you started this diet you are committed and put time and planning in order to reach your goal.
The same commitment time and planning needs to go into what you want to wear and what image you want to give.
And before I forget, never keep clothes that are now too big for you and never have 'thin' or 'fat' wardrobes because you are giving yourself permission to put the weight back on again.
Here are some photos to show you what I mean. See if you recognise any of the styles you might still be wearing. All of the photos are from women who want to share what they have learnt.
For more information, see Alicia's website: www.aliciakaystyle.com
A simple alteration can make you look slimmer
Choosing different styles and flattering fabrics can make you look slimmer
Choosing different styles and flattering fabrics can make you look slimmer
No matter what stage you are at with your weight loss, never put your life on hold. Learning how to look at yourself differently is the art of dressing confidently and of course creating your own style.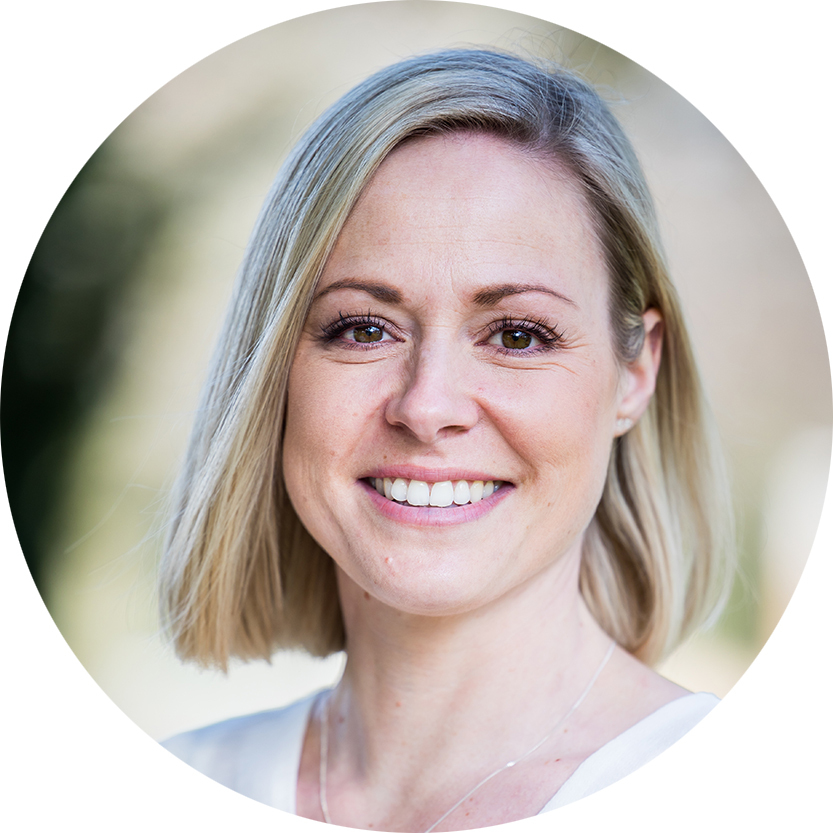 Nutritionist Emma Brown (ANutr), MSc Human Nutrition is passionate about how food science applies to the human body, and how the nutrients in what we eat affect us and ultimately have an impact on our health.