When you're eating out, weighing up what's the least diet-busting choice isn't always easy. So to help you, I've looked at some popular restaurant chain menus and highlighted the options I'd recommend to keep your healthy eating on track. Most are around 500 calories, showing you can eat out, without breaking the calorie bank.
Pizza Express – Leggera Pollo ad Astra
486 kcals, 14.1g fat, 4g sat fat, 54.5g carbs, 16.4g sugar, 36.9g protein, 2.40g salt
I love the Leggera range at Pizza Express. These thin based pizzas have the centre removed and replaced with salad, saving you over 400 calories compared to a standard Romana version. It's a simple way to lighten the calorie count and still enjoy a delciious pizza experience. Choose from 4 options, all under 500 calories.
Wagamama – Chicken Ramen
476 kcals, 5.7g fat, 1.4g sat fat, 63.1g carbs, 4.6g sugar, 41.3g protein, 4.9g salt
This noodle broth is one of the lowest calorie choices on the menu – after some of the salads. But unlike the salads the broth makes it super filling and time consuming to eat, meaning you'll be very satisfied by the end of the meal.
Harvester – Simply Grilled Chicken Breast with Jacket Potato, Steamed Vegetables & Gravy
540 kcals, 6g fat, 1g sat fat, 66g carbs, 7g sugar, 51g protein, 1.90g salt
This is a great choice if you're counting calories. It's low in fat and saturated fat, and high in protein – and if you're not a gravy lover, skip this and the meal comes in at under 500 calories.
Nando's – Supergrain Salad with Chicken
507 kcals, 22.1g fat, 3.3g sat fat, 38.2g carbs, 3g sugar, 38.7g protein, 2.2g salt
You can certainly set your diet back if you go all out with ½ a chicken, chips and coleslaw at a whopping 1,300 calories. OR you can enjoy delicious chicken on top of a hearty salad of grains, greens and avocado for less than half the calories. I know what I would choose!
Wetherspoons – Quinoa Salad with Chicken
601 kcals, 23.3g fat, 4.5g sat fat, 51.1g carbs, 11.2g sugar, 51.4g protein, 2.5g salt
This salad contains a whole host of nutritious foods – quinoa, avocado, kale, chia seeds and adzuki beans to name a few. With the addition of some chicken it's a substantial well balanced meal packed full of protein, fibre, iron and vitamins.
---
Top Tips when Eating Out
Use the Nutracheck App on your phone to check calories in the meal options.
Start with soup or salad to fill you up - but skip the bread.
Choose grilled or baked dishes over fried, breaded or battered.
Fish, chicken & some veggie options are often lower calorie – but use the App to check!
Opt for tomato based pasta sauces over creamy, cheesy ones.
At a buffet? Choose a table furthest away and sit with your back to the food.
Don't be afraid to ask! For the dressing in a pot on the side, your burger without the bun, a smaller portion, or an extra spoon for sharing.
---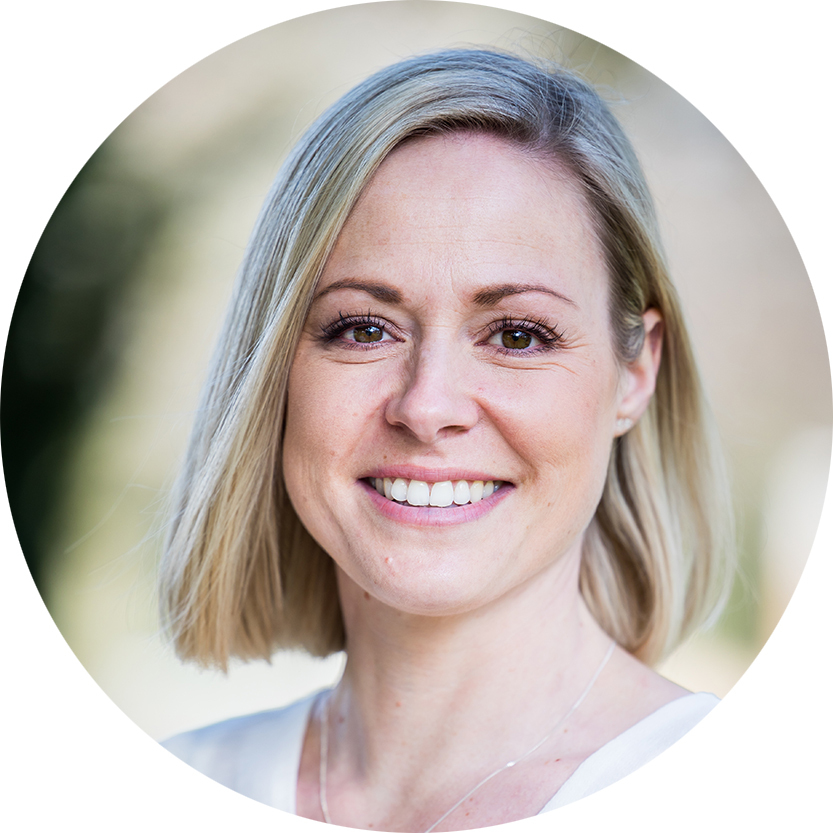 Nutritionist Emma Brown (ANutr), MSc Human Nutrition is passionate about how food science applies to the human body, and how the nutrients in what we eat affect us and ultimately have an impact on our health.