Lighter pigs in blankets
Serves 6 - 103 kcals per serving
| | |
| --- | --- |
| Kcals | 103 |
| Fat | 2.6g |
| Sat fat | 1.0g |
| Carbs | 2.5g |
| Sugar | 1.0g |
| Fibre | 0g |
| Protein | 17.5g |
| Salt | 1.6g |
---
Ingredients
6 reduced fat pork sausages
6 reduced fat bacon medallions
Method
Preheat the oven to 200°C/180°C Fan/Gas mark 6.
Lay each of the bacon medallions out length ways, top with a sausage and wrap the sausage in the bacon, trying to cover as much of the sausage as you can.
Place the sausages on a baking tray and cook for 30-35 minutes until the sausages are cooked through and the bacon is crisp.
Slice each sausage in 4 so you have 4 little lower fat pigs in blankets.
Filo mince pies
Serves 6 - 122 kcals per serving
| | |
| --- | --- |
| Kcals | 122 |
| Fat | 0.9g |
| Sat fat | 0.4g |
| Carbs | 25.8g |
| Sugar | 14.7g |
| Fibre | 0.7g |
| Protein | 1.9g |
| Salt | 0.11g |
---
Ingredients
3 sheets of filo pastry
Frylight
140g mincemeat
Method
Preheat the oven to 180°C/160°C Fan/Gas mark 4. Put a muffin tray into the oven to warm through.
Lay the 3 sheets of filo pastry out on top of each other and cut into 6 fairly equal squares.
Remove the muffin tray from the oven when warm and line 6 holes of the tray with 3 squares of filo pastry. Place one sheet in at a time and arrange in a staggered pattern so the edges are fairly jagged.
Spray with Frylight and place in the oven to crisp up for 5 minutes.
Remove from the oven and fill each case with a dessertspoon full of mincemeat. Pop back in the oven to warm through and crisp up for a further 5 minutes.
Vegetable crisps and guacamole
Serves 5 - 69 kcals per serving
| | |
| --- | --- |
| Kcals | 69 |
| Fat | 5.4g |
| Sat fat | 1.3g |
| Carbs | 4.4g |
| Sugar | 2.9g |
| Fibre | 2.4g |
| Protein | 1.1g |
| Salt | 0.44g |
---
Ingredients
200g mixed vegetables e.g. carrots, parsnips, beetroot
Frylight
Salt & pepper to taste
1 medium ripe avocado
Squeeze of fresh lime juice
1/2 tsp smoked paprika
Method
Preheat the oven to 170°C/150°C Fan/Gas mark 3.
Very finely slice the vegetables using a very sharp knife, wide peeler or ideally a mandoline. Lay all the slices on kitchen towel and pat to remove excess moisture.
Place the vegetables slices in a single layer on one or two baking trays and spray with Frylight.
Cook in a low temp oven for at least an hour or longer until the vegetables have dried out and crisps up. Some veg may cook faster than others so keep a close eye on them.
Meanwhile, make your guacamole dip. Chop the avocado in half and remove the stone. Scoop out all of the avocado and place in a bowl.
Mash up the avocado until not large lumps are left, then add the lime juice, paprika and season with salt and pepper. Mix well, cover and set aside in the fridge until ready to use.
Remove the vegetables crisps from the oven once crisp, season with salt and pepper, allow to cool and serve with the guacamole.
Strawberry Cheesecake
Serves 12 - 101 kcals per serving
| | |
| --- | --- |
| Kcals | 101 |
| Fat | 3.2g |
| Sat fat | 1.5g |
| Carbs | 10.8g |
| Sugar | 6.8g |
| Fibre | 1.2g |
| Protein | 7.8g |
| Salt | 0.46g |
---
Ingredients
6 low-fat digestive biscuits, crushed
2 tbsp low fat margarine, melted
20g gelatin, powdered
90ml water, just-boiled
500g low-fat soft cheese
200g low-fat plain fromage frais
2 tsp vanilla essence
2 tbsp artificial sweetener, powdered
150g strawberries, sliced thinly
1 tbsp caster sugar
Method
Mix the crushed biscuits with the melted margarine. Press the mixture over the base of a 20cm (8 inch) loose-bottomed cake tin or deep flan dish. Chill for 20 minutes.
Sprinkle the gelatin over the hot (not boiling) water. Stir well, then leave for about 5-6 minutes until completely dissolved, stirring occasionally.
Beat together the low-fat soft cheese, fromage frais, vanilla extract and sweetener. Check the sweetness, adding a little more powdered sweetener if you like.
Stir in the cooled gelatin liquid, making sure that it is thoroughly incorporated. Pour over the biscuit crumb base, then chill for about an hour, or until firm.
Arrange the strawberries over the surface of the cheesecake. Sprinkle with the caster sugar to give them an attractive glaze. Chill until ready to serve.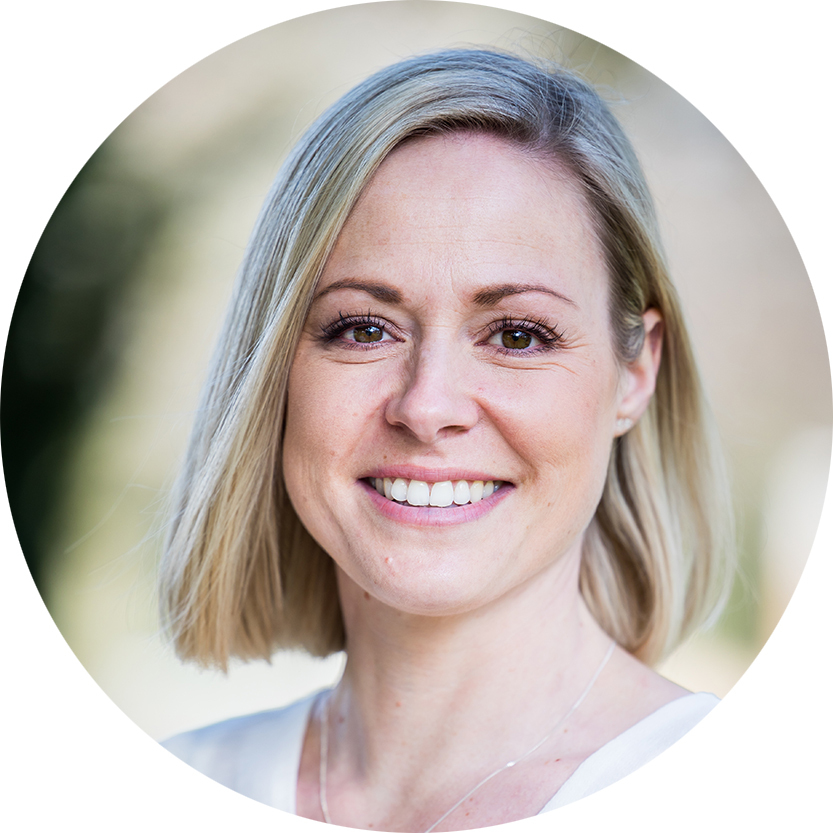 Nutritionist Emma Brown (ANutr), MSc Human Nutrition is passionate about how food science applies to the human body, and how the nutrients in what we eat affect us and ultimately have an impact on our health.