This week is Farmhouse Breakfast week and the campaign this year is called 'Shake up your wake up'! The idea is to get people eating breakfast more, and making healthier choices when they do. But just why is having breakfast such a big deal?
Why should you ALWAYS eat breakfast?
We've all heard the saying 'breakfast is the most important meal of the day' – but why is this? Firstly eating when we wake breaks the overnight fast, and sets us up for the day. It can help with energy levels as well as concentration and alertness. We should aim to eat regularly throughout the day to ensure we get all the nutrients our bodies need to function correctly, and breakfast is the place to start. We can get many important nutrients from our first meal of the day such as fibre, calcium, protein, B vitamins and vitamin C. As well as this, research has shown that eating breakfast is associated with a lower BMI. Worth taking note if you're trying to lose weight!
What does the research say?
There is lots of research to support the positive effects of regularly eating breakfast. A review published in the journal, Critical Reviews in Food Science and Nutrition, looked at studies using children and adolescents from Europe. What they found was that eating breakfast appears to protect against becoming overweight, and that non breakfast eaters were shown to be at an increased risk of becoming overweight.
Another study published in the journal Obesity, looked at the results of demographic and weight history questionnaires for nearly 3,000 adults who had lost weight. The results showed that individuals who successfully maintained their weight loss were more likely to eat breakfast, than to not eat it.
The results of these two studies indicate that breakfast is important for both long term weight loss success and maintaining a healthy weight to begin with.
What are the best choices?
There are lots of tasty and healthy breakfast ideas. Whether you are a 'take your time' breakfaster, or an 'eat on the commute' breakfaster. there's something suitable for you!
Cereals are high in fibre and are generally fortified with important minerals and vitamins such as calcium, iron and vitamin D. The great thing about cereal is that you have it with milk, which checks a box for one of your portions of dairy foods a day (you need 3 in total).
For cereals that are low in sugar and high in fibre, best options are:
Porridge
Weetabix
Shredded wheat
Special K
Try adding chopped fresh fruit on top for extra flavour and goodness – gets in one of your 5-a-day too.
Toast can be a good choice if you opt for wholemeal bread and go for a protein based topping. Including protein will help keep you feeling fuller for longer. Some good combos are:
Wholemeal toast topped with scrambled eggs
Wholemeal toast topped with poached eggs
Wholemeal toast topped with organic crunchy peanut butter
Wholemeal toast topped with reduced sugar and salt baked beans
Cooked breakfast doesn't have to be a greasy fry up, it's easy to make a low fat, grilled version. Try one of these options:
Omelette – made with one egg and two egg whites, with added vegetables. Use Fry Light in the pan to save calories from oil.
Grill up – grilled low fat bacon medallion, 1x egg, grilled tomatoes and mushrooms.
Scrambled eggs with smoked salmon.
On the go – if you're really busy it's far better to have something than nothing at all. Some good choices if you're in a rush are:
Yogurt and a piece of fruit
Cereal bar and piece of fruit
Fruit and low fat yogurt smoothie
So come on – why not Shake Up Your Wake Up this week!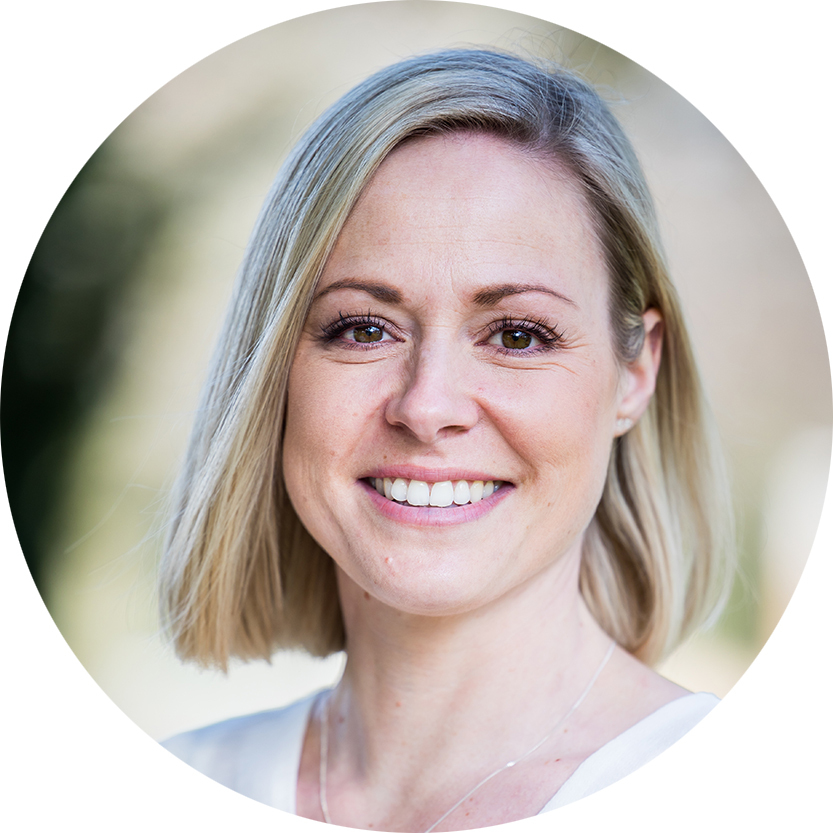 Nutritionist Emma Brown (ANutr), MSc Human Nutrition is passionate about how food science applies to the human body, and how the nutrients in what we eat affect us and ultimately have an impact on our health.