Colourful smoothies are a healthy option to add to your meal rotation, but it can be difficult to know where to start when making your own.
To help you get off the mark, we've put together an easy step-by-step template for you to quite literally "pick 'n' mix" to make a perfectly-balanced breakfast or a filling snack. Have a go at mixing and matching some of the options below to whip up your next smoothie:
1

Fruit

These make up the characteristic sweet flavour of smoothies. I'd recommend picking two from this list to include (or any fruits you fancy!).
Blueberries
Raspberries
Strawberries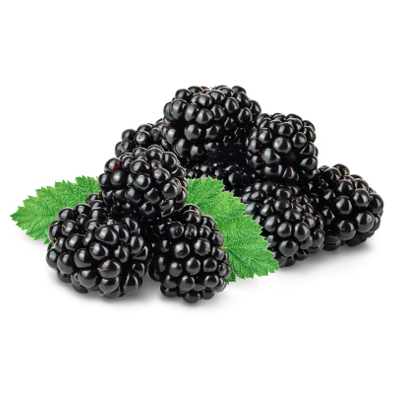 Blackberries
Cranberries
Apple
Pear
Orange
Pineapple
Mango
Kiwi
Banana
🍌 TIP! A whole banana can contain 50-150 calories, depending on size. They're great for achieving a thicker consistency, but if you're concerned about the calorie content, choose a small children's size banana, or only add half.
2

Veggies

Don't be alarmed! Once blended down with fruit and other flavours, you can barely taste them in your smoothie. It's an excellent way to get your greens in if you really aren't keen on the taste of veg (and non-sweet fruits). Pick a minimum of one from this list and include at least a small handful.
Spinach
Celery
Cucumber
Kale
Broccoli
Avocado
🥑 TIP! Avocados are great for a creamy texture, but higher in calories, so just include a quarter per smoothie.
3

Base

You'll need a liquid to get your smoothie to a nice consistency. Although you could use fruit juice, this will add even more sugar to an already sugary drink, so I'd recommend using one of the options below.

150ml of liquid or 50-100g of yogurt is usually about enough, depending on your preferred thickness and the water content of your other ingredients. Bonus points if you use a milk or yogurt base – you'll boost your smoothie's protein and calcium content, which is great for feeling full and maintaining lean tissue.
Water
Coconut water
Milk
Yogurt
Frozen yogurt
Kefir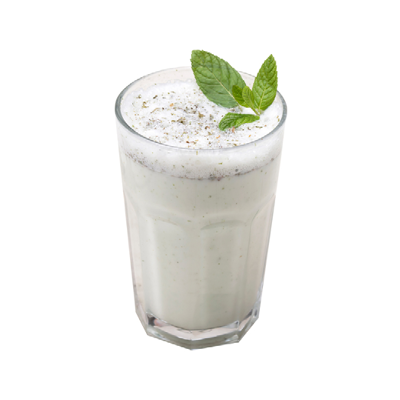 Lassi
Plant-based milk
🥛 TIP! For milks and yogurts always choose a low-fat, no added sugar option.
🌾 TIP! There is a huge choice of plant-based milks (soy, almond, oat, coconut, hazelnut, cashew) – make sure your choice is fortified with calcium.
4

Extras

To further improve the nutritional content of your smoothie and make it more filling, consider adding in one or two of the following ingredients. If you're trying to cut back on calories, only add a small amount – around 15g maximum.
Walnuts
Cashews
Pecans
Brazil nuts
Almonds
Chia seeds
Sunflower seeds
Pumpkin seeds
Flax seeds
Desiccated coconut
Oats
Protein powder
A final note on smoothies
It is worth bearing in mind that when we blend fruit and vegetables into juices and smoothies, the sugar is released from the fruit and becomes classed as 'free sugar'. This is the kind of sugar we do need to keep an eye on as it is released more rapidly into our bodies than sugar bound in whole fruit, causing a sharper spike in blood sugar. It can also increase the risk of dental problems.
If you really aren't a fan of whole fruit and veg, or are short on time to make a whole breakfast, I'm certainly not discouraging you from including smoothies in your diet – they are tasty, packed with nutrients, and definitely a much better option than 'empty calorie' drinks like fizzy drinks and energy drinks. Just be mindful of your sugar intake over the rest of the day.
Nutritionist Amy Wood (ANutr), MSci BSc Nutrition has a keen interest in the relationship between diet and health. Having been published in the European Journal of Nutrition, Amy is passionate about making evidence-based nutrition accessible to everyone and helping others to adopt a food-focused approach to taking control of their health.