Mexican bean burgers
Serves 4 - 404 kcals per serving
Kcals
Fat
Sat fat
Carbs
Sugar
Protein
Salt
404
7.5g
1.2g
62.9g
4.3g
17.7g
1.03g
---
Ingredients
2x 400g tins of mixed beans
1 medium egg
100g breadcrumbs
1 tsp chilli powder
bunch of coriander
4 tbsp guacamole
8 slices of tomato
4 lettuce leaves
4 tbsp tomato salsa
4 wholemeal bread rolls
Method
Crush the mixed beans in a bowl and mix with the breadcrumbs, chilli powder, coriander, 1 egg and seasoning.
Split the mixture into 4 and shape into burgers.
Grill the burgers for 5 minutess on each side until cooked through.
Split the bread rolls and spread the top of each with 1 tbsp of tomato salsa and 1 tbsp of guacamole. Place 1 lettuce leaf and 2 slices of tomatoes on the bottom and top with the bean burger. Serve and enjoy.
Mexican bean wraps
Serves 2 - 407 kcals per serving
Kcals
Fat
Sat fat
Carbs
Sugar
Protein
Salt
407
15.0g
4.0g
56.2g
4.7g
14.9g
1.14g
---
Ingredients
2 tortilla wraps
200g tin black beans, drained
1 small avocado, cut into chunks
6 cherry tomatoes, finely chopped
2 tbsp tomato salsa
Method
Mix the beans, avocado, tomatoes and salsa together.
Divide the mixture between each wrap and roll tightly.
Place under the grill for a few minutes on each side until the wrap starts to crisp. Serve.
Spicy turkey tacos
Serves 6 - 294 kcals per serving
Kcals
Fat
Sat fat
Carbs
Sugar
Protein
Salt
294
8.3g
1.2g
20.5g
7.8g
33.6g
0.51g
---
Ingredients
500g extra lean turkey breast mince
1 onion, diced
400g tin chopped tomatoes
½ teaspoon ground cumin
1 teaspoon chilli powder
½ teaspoon dried oregano
6 taco shells
2 handfuls of shredded lettuce
6 tbsp tomato salsa
Method
Place the turkey and onion in a large non-stick pan over medium heat. Cook, breaking up the meat with a wooden spoon, for about 10 minutes until cooked through.
Transfer to a colander to drain off any excess fat, wipe out the pan and return the meat.
Add the tomatoes, cumin, chilli powder and oregano. Cook over medium heat, stirring occasionally, until most of the liquid has evaporated, approx 3 to 6 minutes.
Serve in taco shells topped with lettuce and salsa.
Three bean chilli
Serves 2 - 444 kcals per serving
Kcals
Fat
Sat fat
Carbs
Sugar
Protein
Salt
444
3.6g
0.4g
68.9g
32.1g
25.6g
1.47g
---
Ingredients
2x 400g tin chopped tomatoes
1 tin kidney beans, drained
1 tin borlotti beans, drained
1 large onion, chopped
300ml water
2 tbsp of chilli powder
2 tbsp of ground cumin
Salt and pepper
Few sprigs of parsley
Method
This is a great recipe for a slow cooker. Add the chopped tomatoes, kidney beans, borlotti beans and chopped onion. Top this up using the water.
Add the chilli powder, ground cumin, salt and pepper – stir well.
Cook on a low heat for a few hours. Serve garnished with parsley.
Nifty lower cal nachos
Serves 2 - 423 kcals per serving
Kcals
Fat
Sat fat
Carbs
Sugar
Protein
Salt
423
19.3g
7.0g
41.2g
9.3g
17.1g
1.11g
---
Ingredients
2 wholemeal tortillas
1 tbsp olive oil
6 heaped tbsp of leftover veggie chilli (see Three Bean Chilli recipe)
40g reduced fat cheddar cheese, grated
2 heaped tbsp guacamole
2 tbsp 0% fat greek yogurt
1 beef tomato, finely diced
1 tbsp jalapeno pepper slices
Method
Pre-heat the oven to 190°C. Brush both sides of the tortillas with olive oil and cut into small triangles. Bake in the oven for 10 minutes, turning half way, until starting to turn golden.
Place the tortilla nachos in two bowls and divide the topping between each – first spoon over the bean chilli, then cheese, half the chopped tomato and half the jalapeno slices, top with guacamole and greek yogurt.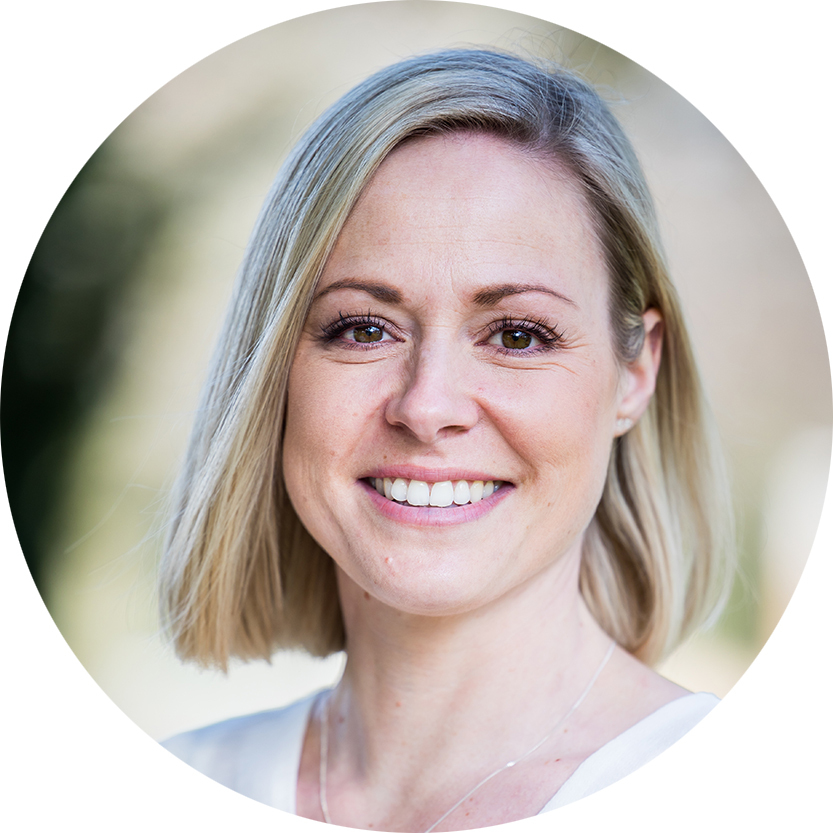 Nutritionist Emma Brown, MSc Human Nutrition is passionate about how food science applies to the human body, and how the nutrients in what we eat affect us and ultimately have an impact on our health.