In our recent poll, 10% of people said a diet that was too time-consuming or impractical was the main reason they had fallen off the diet wagon in the past. It's often the case that diets that require you to change your eating habits a lot or cut out certain foods, do take up more of your time and energy. It may be that they restrict you from sharing meals with your family, or being able to eat out – which isn't a practical lifestyle change.
Top tips for a hassle-free weight loss journey
Of course everyone is different and some people need something quite specific to help them stick to it. But if you want to follow a weight loss plan that fits into your lifestyle and takes just 10 minutes out of your day – you've come to the right place!
With Nutracheck no foods are banned, and the combination of the website and mobile App make keeping your food diary quick and easy, any time, any place. Here are my top tips to make your weight loss journey as hassle free as 1, 2, 3!
6 top tips to speed up diary entries
1. Double up
Use the Nutracheck.co.uk website and App together to update your diary in the most convenient way for you. When you're at work with access to a computer, log in to add your most recent meal or snack when you have a spare 2 minutes. If you're out and about, use the App to add your foods on the move.
2. Scan barcodes
Use the barcode scanning App to add foods in just 2 clicks. Point your phone at the product barcode, the item is found, click once to select serving size, and again to add it to your diary.
3. Use Favourites
Save foods you eat frequently as 'Favourites' by clicking on the heart icon in the diary so they're quick and easy to find next time.
4. Multiple Copy
Use 'Multiple Copy' (link above your diary on the website) to add foods in advance for the week. For example if you know you will be having the same breakfast each day, copy over a food (or several foods) for the next 7 days or a selected date range.
5. Save recipes
Create and save favourite recipes in your Recipe Book. For the meals you cook regularly, it's worth entering the ingredients once on the website or in the App and saving the recipe. Once saved, you can simply add 1 serving to your diary whenever you make that recipe again.
6. Group items
Save combinations of foods you regularly eat together using 'Group Items' (link above diary on website). Very handy for your usual breakfast or lunch combos. Name your combination and then find it again in 'My recipes'.
5 top reasons why Nutracheck is practical
1. You can still eat all your favourite foods
Nothing is banned – in fact we encourage you to have a little of what you fancy regularly. Cutting out specific foods will only lead to you thinking about them more and more, and it's completely unnecessary. It is absolutely fine to have a little chunk of chocolate or the odd takeaway as part of a healthy balanced diet.
2. You can still eat out
We have an Eating Out section in our database which gives the calorie information for many popular restaurants and takeaways. So you can check the calories in your meal of choice and ensure you adjust other foods throughout the day to compensate and stay within your calorie target.
3. You can still eat with your family
Because you're not cutting out foods, eating special meals or just drinking meal replacements, you can still eat the same meals as your family. Just make sure you calorie count your portion and add it to your diary accurately. Use the recipe calorie counter tool in 'Meals/Recipes' to add family meals and save to your own personal recipe book.
4. You can do it anytime, anywhere
No classes to attend, use Nutracheck from the comfort of home or on the go with the App. If you prefer privacy when it comes to losing weight, then Nutracheck is for you. You can keep your diary, join a virtual weigh in group and chat to your friends on the forum – all anonymously.
5. It takes less than 10 minutes a day to fill in your diary
That's no time at all to keep your weight in check. We think nothing of spending 10 minutes on a daily habit such as brushing our teeth, so why isn't your waistline and health worth the same few minutes of attention? Use our 6 fast track diary tips above or just ask us if you need help.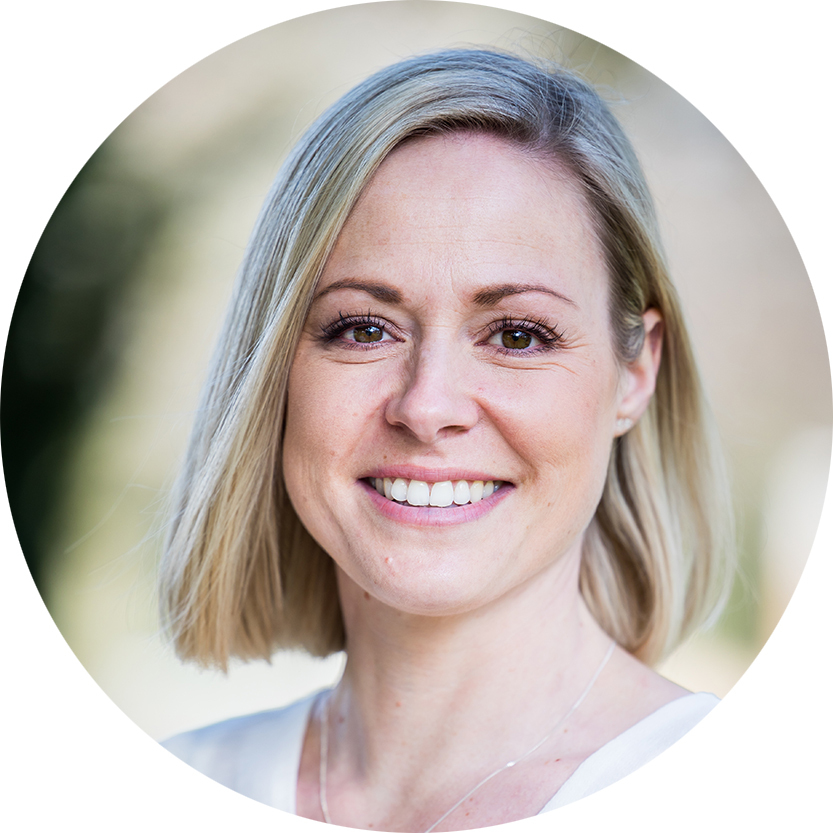 Nutritionist Emma Brown (ANutr), MSc Human Nutrition is passionate about how food science applies to the human body, and how the nutrients in what we eat affect us and ultimately have an impact on our health.