If you're vegan, this is your moment – and if you're not, well, you might find yourself thinking about it as an explosion of vegan food products hit the supermarket shelves.
Nutritionist Emma Brown, at calorie tracker App Nutracheck, has been following the rise and rise of vegan.
"During the day-to-day maintenance of our food database, we often spot emerging food trends – and we've noticed a surge in new vegan products.
"Vegan eating is definitely 'in' for 2018. Rarely does a day go by without a vegan-related headline, and every week we're seeing new plant-based choices popping up on menus and supermarket shelves across the UK from Pret a Manger to Tesco.
"However, the rush to vegan seems to be very mainstream: people might be choosing vegan products as meat-free alternatives, but maybe not strictly adhering to a vegan diet – a more 'flexitarian' approach. But if someone makes a whole lifestyle switch to vegan, it needs to be with a clear understanding of the nutritional impact this has.
"In addition to not eating meat or fish, vegans also don't eat any dairy foods, eggs or any products of animal origin. For some groups, following a vegan diet without understanding what you're cutting out, may lead to nutritional problems. For example, the teen years are crucial for laying down calcium in bones, so if dairy is removed from the diet (without good replacements for calcium), there is a serious risk of osteoporosis when they are older.
"The vegan diet may also be low in protein so consumers need to be aware that vegan options aren't always providing a suitable replacement for their protein intake. They also need to consider other micronutrients such as the B vitamins and iron, and may want to think about certain supplements. Tracking what you're eating with an App is a great start to understanding your nutrient intake, and getting a true picture of how your diet is measuring up as a whole. Choosing a vegan diet can be a healthy option, but you have to make sure you choose wisely and get all the nutrients you need.
"It's certainly never been easier to eschew meat with all the major players releasing vegan options. Our own database now has several hundred vegan foods listed – from Sainsbury's pulled jackfruit to Nana's Bolognese.
"Pulled jackfruit caught our eye; it's a relative of figs and breadfruit, with a consistency similar to that of chicken or pork. It has a fairly neutral taste, so it takes on the flavour of whatever sauce or seasoning you cover it with. Its stringy consistency works especially well with tangy BBQ sauce to make a vegan pulled pork.
"It's low in fat and calories, but it's also low in protein, and shoppers need to read the pack information to make informed choices about how these new products can fit into their daily diets. It's not quite the new Quorn because it's not as versatile, but it's certainly making its mark.
"However, cost can be a premium: only this week Marks & Spencer's withdrew a 'cauliflower steak' after consumer backlash against the cost (£2 a slice), compared to the cost of a whole cauliflower."
Adds Emma: "It's great that the food industry is responding with more choice than ever for those wanting vegan options, but there needs to be more education to make sure you are still getting a well balanced diet when cutting out so many foods.
"And whether the reasons for consumers buying these products are animal welfare or health driven or simply 'fashion'; there seems to be a bit of industry 'jumping on the bandwagon' to get a slice of the (vegetable!) pie.
"My advice is to educate yourself about the role of different food nutrients. Track what you're eating and you'll build up a clear picture of exactly how balanced your diet really is."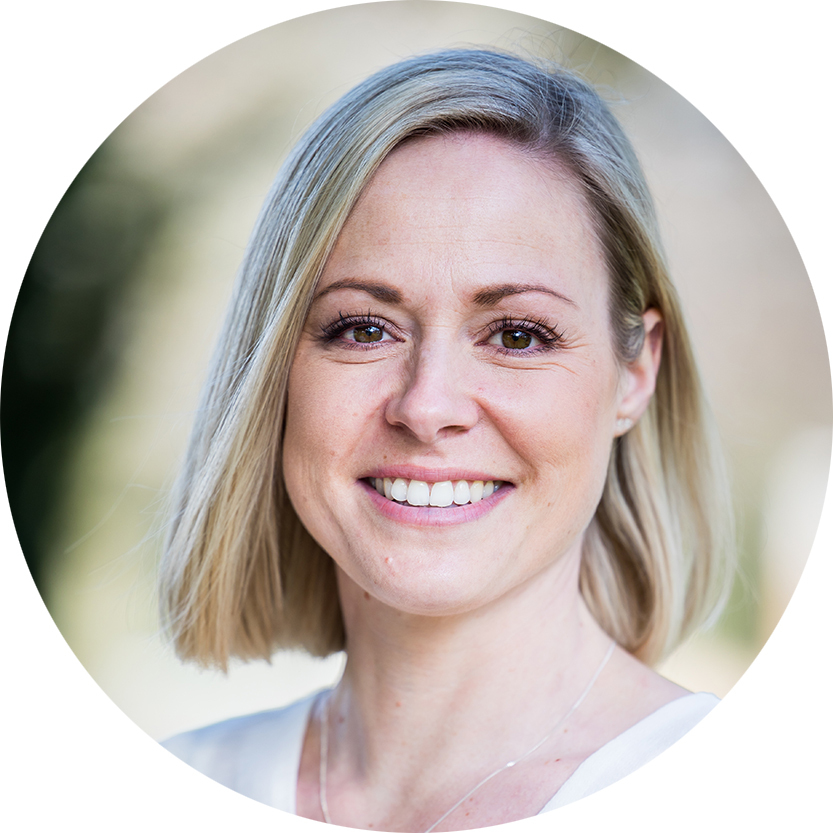 Nutritionist Emma Brown (ANutr), MSc Human Nutrition is passionate about how food science applies to the human body, and how the nutrients in what we eat affect us and ultimately have an impact on our health.