Is there anything more quintessentially British than the widely enjoyed afternoon tea? From quaint tearooms to the finest London hotels, and you'll find afternoon tea on the menu. While the menu may have evolved over the years, the original ritual of afternoon tea still underpins what we enjoy today.
It's documented the humble afternoon tea was born in the 1800s, when Anna, the 7th Duchess of Bedford, requested a small meal/snack to see her through from lunch until dinner. Beginning as tea, with bread and butter, and some cake – a small portion of each to keep away hunger pangs until dinner was served, it soon became a popular afternoon tradition among the Duchess and her friends, with afternoon tea being served between 4pm and 5pm.
What it includes
Afternoon tea traditionally includes a pot of tea served with a selection of delicately cut sandwiches, small cakes and scones served with clotted cream and jam. The sandwiches are usually varied, with popular fillings such as smoked salmon, egg, cucumber, ham or cheese, cut into 'fingers' with crusts removed. Cake choices vary, but the offering usually has 3 or 4 varieties from lemon tarts to mini victoria sponges, and macaroons.
The evolution of afternoon tea
This traditional afternoon tea menu is still the most popular version available today – although many places also offer a glass of Prosecco or Champagne should one so desire! Some quirkier versions have emerged – I had an afternoon tea recently that gave us mini burgers with bright blue buns instead of traditional sandwiches! But blue buns aside, afternoon tea for the most part still stays close to its roots with the most common menus serving tea, sandwiches, cakes and scones.
Afternoon tea has become so popular it's available anywhere, even at your local garden centre! Many bars and restaurants offer one too – but it features most commonly on the menu of traditional tearooms and up-market hotels. And while the type of food on offer is very similar across the board, prices can vary enormously depending on the occasion and location. The prices below compare some popular champagne afternoon teas:
Chelsea Flower Show – £98
Savoy – £90
Harrods – £60
Local tearoom – £27
Why we love it
I personally love an afternoon tea and think it's a great choice for a treat meal. While it does include cakes and scones, the whole idea behind an afternoon tea is bite-sized versions of foods – so portion control is taken care of. You get to enjoy a little of what you fancy, without needing to eat huge portions of any one food. Of course small bites of anything all add up! So afternoon tea should still be considered a treat – or a celebration!
Nutritionist tip! Something I usually do when enjoying an afternoon tea is to save one cake and half my scone for later – as it can be a lot all at once. So don't be afraid to ask for a takeaway box to save a few bits for later or the next day.
Wherever you go to partake, an afternoon tea with friends is for most of us, a special treat that we have occasionally – it's not something we eat every day like the Duchess of Bedford may have all those years ago, so do make sure you enjoy your celebration! If you wish to track yours in your diary and keep an eye on your nutrition intake, we have estimated the calorie counts for a classic afternoon tea and a champagne afternoon tea – just search for 'afternoon tea' in the app.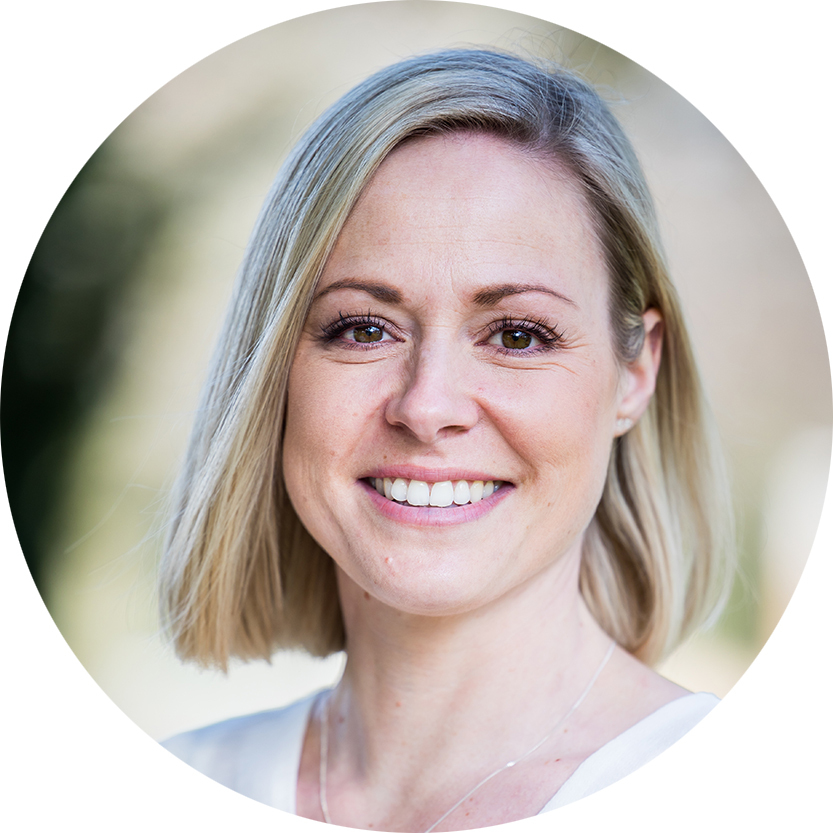 Nutritionist Emma White (ANutr), MSc Human Nutrition is passionate about how food science applies to the human body, and how the nutrients in what we eat affect us and ultimately have an impact on our health.