Who doesn't love a good barbecue? But according to one study, you could be clocking up a staggering 3,000 calories just in one meal! (and that's without the alcohol). Have one every other weekend and that adds up to a steady weight gain of around 2lbs a month!
You might be shocked to discover that just 1 burger, 1 hot dog, a jacket potato and some coleslaw tots up to almost your entire day's calorie allowance if you're trying to lose weight!
But barbecues don't have to come with a health warning - grilling your food is actually a very low calorie way to cook and your choice of protein doesn't have to be fattening. With a few savvy swaps here and there you won't clock up nearly as many calories (and your family will barely notice the healthier changes).  In fact a few simple swaps could save you over 800 calories!
Read on for some healthier alternatives.
Swap This Cals/Fat
For This Cals/Fat
Burger in a bun with cheese
410 / 20.5g
Burger (with no bun)
195 / 15.5g
Hot dog with onions
330 / 16.1g
Reduced fat sausage in a roll (no onions)
251 / 7.8g
Chicken Thigh Drumstick
163 / 10g
Barbequed Chicken Breast
127 / 1.3g
Pork Chop
155 / 9g
Tuna Steak (140g steak)
140 / 0.7g
Pork Ribs (per rib)
140 / 8.8g
Chicken Kebabs (per skewer)
104 / 2.4g
Jacket Potato with Butter
204 / 8.5g
BBQ'd Sweet Potato Slices (150g)
131 / 0.5g
Potato Salad (100g serving)
160 / 11.4g
Reduced Fat Potato Salad (100g serving)
102 / 5.5g
Pesto Style Pasta Salad (100g serving)
226 / 13.9g
Tomato Pasta Salad (100g serving)
137 / 4.9g
Coleslaw (per 50g serving)
90 / 7.6g
Reduced Fat Coleslaw (50g serving)
50 / 4g
Mayonnaise (per tablespoon)
108 / 11.9g
Extra Light Mayonnaise (per tablespoon)
12 / 0.5g
Ceasar Salad Dressing (per tablespoon)
72 / 7.6g
French Dressing (per tablespoon)
23 / 2g
Crisps & Cheese & Chive Dip (30g crisps)
252 / 17.6g
Veg sticks & Reduced Fat Hummous (50g)
173 / 9.7g
Swap This Cals/Fat
For This Cals/Fat
Fruit Trifle
282 / 15.6g
Raspberry Pavlova
195 / 7g
Raspberry Cheesecake
327 / 19.3g
Raspberry Roulade
221 / 8.7g
Cider (pint)
204 / 0g
Low Alcohol Cider (pint)
97 / 0g
Lager (pint)
165 / 0g
Lager Shandy (pint)
156 / 0g
White Wine (150ml glass)
165 / 0g
White Wine Spritzer with Soda (130ml wine)
130 / 0g
Mojito
155 / 0g
Pimms & Diet Lemonade
80 / 0g
Don't skip using your food diary
Be honest by filling in your Food Diary even if you know you've gone over your calorie allowance. This will help you to compensate across the rest of the week by cutting back slightly.
Use the Week View to manage this - the aim is to get a green tick overall for the week.
Top tips!
Opt for lean protein like fish, chicken or turkey breasts or fillets. Avoid poultry which is eaten with skin e.g. drumsticks
Choose lean cuts of meat, and for meat products such as sausages and burgers, buy lower fat options
Rather than frying onions, bake them in foil parcels on the BBQ
Choose low fat dressings, relishes and marinades - avoid creamy options
Marinade your meat before cooking so you don't have to add lashings of sauce and relish afterwards
Salads, burgers, chicken and sausages can all be eaten cold so don't feel under pressure to 'finish them off'. Save for a cold meat and salad meal the next day.
Watch your alcohol - each drink adds calories to your meal and the more you have, the more you're likely to overeat!
Fill your plate first with leafy salad, then lean protein like chicken or fish, leaving only a little room for the calorie-laden extras like potatoes, coleslaw, pasta salads and mayo.
Happy healthier barbecuing!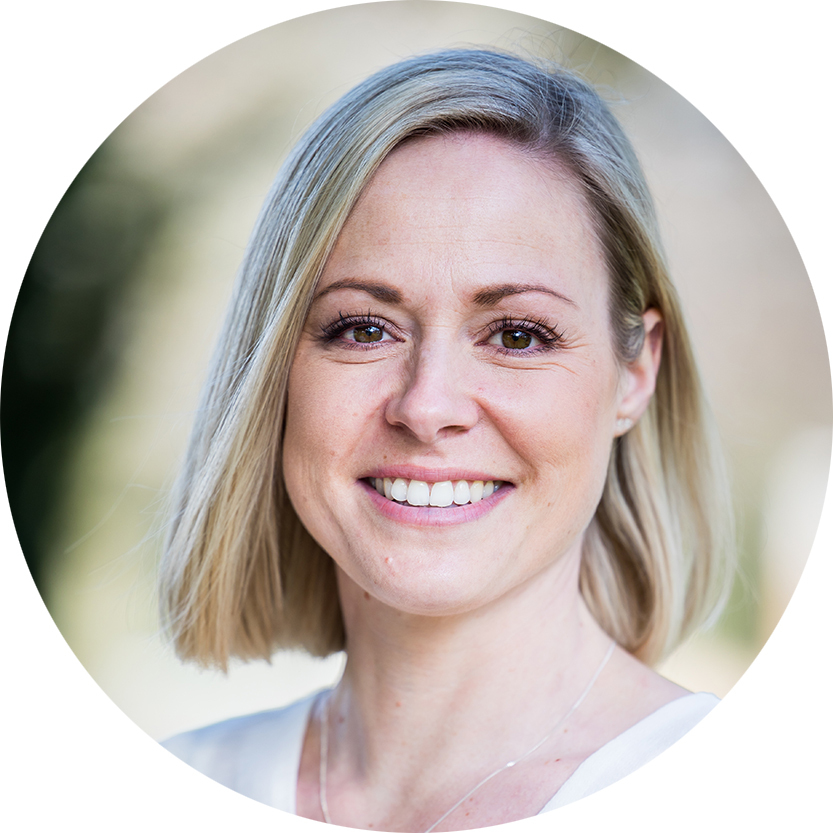 Nutritionist Emma Brown, MSc Human Nutrition is passionate about how food science applies to the human body, and how the nutrients in what we eat affect us and ultimately have an impact on our health.