Typically, a lower carb diet is also a higher protein diet, as protein is increased to balance the reduction in carbs. This nutrient split can suit some people as eating more protein helps us to feel fuller for longer – because protein is very satiating. Some people simply prefer to eat fewer carbs as it suits them better. It's really down to personal choice!
Although lowering carb intake a little is fine, certain carbs are an important part of a balanced diet. Carbohydrate-rich foods tend to be the best source of fibre in our diet – for example wholegrains, fruits, vegetables and pulses – so it's important we still include these.
To ensure your carb and protein intakes remain at a healthy level, we have created some pre-set nutrient goals for you to follow – the Lower Carb and Higher Protein goals. Both will moderately reduce your carb allowance, while increasing your protein target to help you follow this diet approach, while ensuring your nutrient intakes remain at healthy levels.
To get you started, here's a sample menu based on a 1400 calorie diet.
Breakfast: Veggie grill-up
Serves 1 - 382 kcals per serving
| | |
| --- | --- |
| Kcals | 382 |
| Fat | 15.2g |
| Sat fat | 3.5g |
| Carbs | 28.5g |
| Sugar | 9.6g |
| Fibre | 10.2g |
| Protein | 27.5g |
| Salt | 1.7g |
---
Ingredients
Low-cal cooking spray
1 Quorn sausage
2 large mushrooms
2 medium eggs
20ml low-fat milk
Black pepper to season
3 cherry tomatoes
200g reduced-salt and sugar beans
Method
Place a non-stick frying pan over a medium heat and spray with low-cal cooking spray.
Once hot, add the sausage and mushrooms to the pan and cook for 14 minutes, turning frequently.
Meanwhile, crack the eggs into a bowl and add the milk, whisk together until well combined. Season with pepper.
When the sausage and mushrooms have 5 minutes left, add the tomatoes to the pan.
Place a small non-stick frying pan over a medium heat, and once hot add the eggs.
Cook the eggs for 3-4 minutes, stirring regularly, until they are no longer runny.
Meanwhile, put the beans in a microwaveable bowl, cover and warm through on high for 1 minute.
Serve everything piping hot and enjoy.
So with a portion of all the recipes above, here's what your diary would be looking like at the end of the day. The numbers in brackets are your daily nutrient targets for reference:
Calories: 1469 (vs 1400)
Fat: 56.6g (vs 54.4g)
Sat fat: 16.2g (vs 17.1g)
Carbohydrates: 117.7g (vs 126g)
Sugar: 43.3g (vs 63g)
Fibre: 30.9g (vs 30g)
Protein: 116.9g (vs 101.5g)
Salt: 4.14g (vs 6g)
It's important to remember that everyone's calorie needs are different – if you have been set a higher target than 1400 calories per day, we recommend sticking to that number as it has been calculated based on your personal details to be suitable for you and your weight goals. If you select the Lower Carb / Higher Protein goal, your targets will change in proportion to your calorie target – this is the amount you should be aiming for.
To set yourself the Lower Carb nutrient goal in the Nutracheck app, tap the blue menu button next to the search bar in your diary, then select 'Nutrient Goals'. Choose the 'Lower Carb' goal from the list. Save your changes by tapping 'Set this goal'.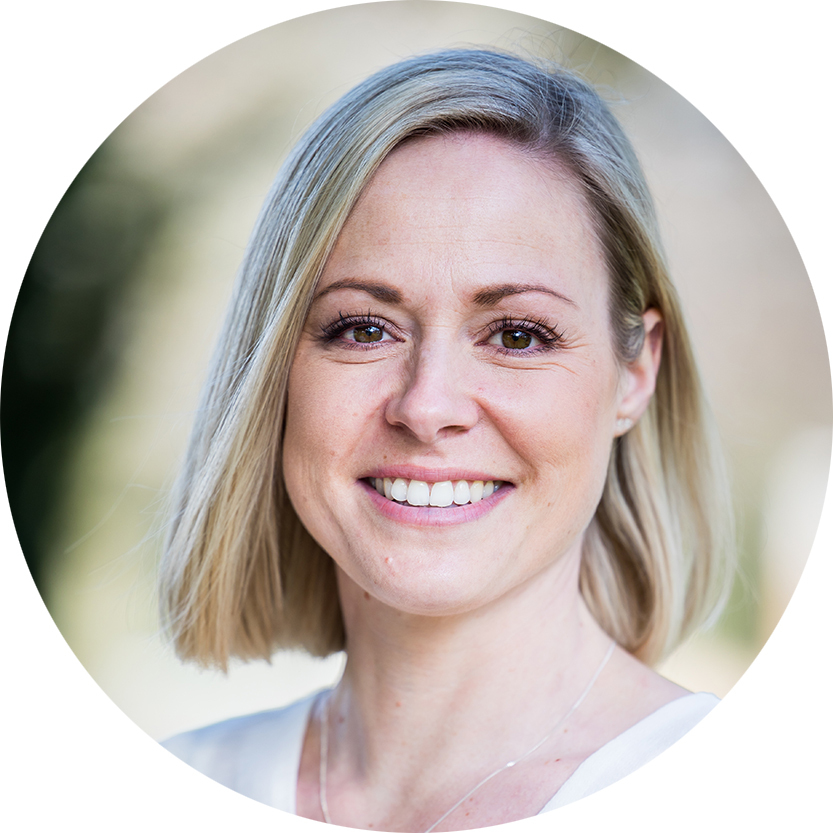 Nutritionist Emma Brown (ANutr), MSc Human Nutrition is passionate about how food science applies to the human body, and how the nutrients in what we eat affect us and ultimately have an impact on our health.