If you're finding you're experimenting more with your home cooking – why not extend your culinary skills and include your veggie accompaniments?
While we know veggies are good for us, they are often relegated to a boring side dish. Finding the perfect flavour pairings for your veggies will make them way more tasty and enjoyable!
Here are my favourite 10 combos for making vegetables a main event rather than an afterthought!
1

Asparagus with lemon & parmesan

Preheat the oven to 200°C. Spray a baking tray with Frylight and lay a few lemon slices around the tray. Scatter asparagus tips in a single layer across the tray and over the lemon. Drizzle over olive oil and season with salt and pepper. Bake for 8-10 minutes until starting to crisp. Squeeze over lemon juice and sprinkle over finely grated parmesan to serve.
2

Aubergine with herbs & feta

Heat a griddle pan over a medium heat and spray with Frylight. Slice the aubergine lengthways so you have big long slices about 1cm thick. Brush the aubergine with olive oil and season with salt and pepper. Cook in the griddle pan for 2 minutes on each side or until soft and turning brown. Once each side is nearly done rub each aubergine slice with a garlic clove chopped in half. Once cooked, lay on a plate and sprinkle over chilli flakes, fresh thyme and crumbled feta to serve.
3

Broccoli with garlic & parmesan

Preheat the oven to 200°C. Scatter broccoli florets over a baking tray, drizzle with olive oil and season with a little salt and pepper. Crush two garlic cloves and sprinkle over the broccoli. Sprinkle over finely grated parmesan cheese. Place in the oven for 15-20 minutes.
4

Cabbage with leek & bacon

Slice the leek. Spray a medium pan with Frylight and place over a medium heat, then sauté the leeks for a couple of minutes. Chop two rashers of back bacon (visible fat removed) into small pieces and add to pan, cook for a further 2-3 minutes. Add finely chopped/shredded green cabbage and put the lid on. Turn the heat down to low and cook for a few minutes until the veg has softened.
5

Carrot & cumin crush

Peel and chop your carrots – place in a pan. Place the pan over a medium heat and pour over enough vegetable stock to cover the carrots. Add ½ teaspoon of cumin seeds into the pan. Simmer until the carrots are soft. Drain and then mash.
6

Cherry tomatoes with balsamic & thyme

Preheat the oven to 200°C. Cover a baking tray with greaseproof paper and lay on-the-vine tomatoes on the tray. Drizzle over olive oil and spoon over a generous serving of balsamic vinegar – about a tablespoon per 10 tomatoes. Season with salt and pepper and bake for 25-30 minutes until the tomatoes are cooked through and starting to burst. Serve sprinkled with chopped fresh thyme.
7

Corn on the cob with paprika dressing

Place a griddle pan over a medium-high heat. Spray with Frylight and cook the corn for 20 minutes, turning regularly. Meanwhile, mix together a tablespoon of low fat spread with 2 crushed garlic cloves and a teaspoon of paprika. Once the corn has been cooking for 20 minutes, remove from the pan and spread a generous serving of the flavoured spread over the corn. Place back in the pan and cook for a further 10-15 minutes until tender and starting to char in places. Remove from the heat and sprinkle over a little extra paprika and garnish with finely chopped parsley.
8

Potatoes with mint & parsley crème fraîche

Wash 300g of new potatoes and then steam them for 20-30 minutes, depending on the size of the potatoes, until tender (you should be able to slip a knife through them easily). While the potatoes are cooking, mix together two heaped tablespoons of reduced fat crème fraîche with a tablespoon of finely chopped fresh mint, squeeze of lemon juice, 1 finely chopped spring onion and black pepper to taste. Drain the cooked potatoes and allow to cool a little, then mix in the crème fraîche dressing. Sprinkle with chopped fresh parley and enjoy.
9

Spinach with garlic, soy & sesame

Try this Korean inspired side dish to jazz up your spinach. Place 300g spinach in a large bowl and pour over boiling water until covered. After 1 minute drain the spinach and run under cold water to cool. Squeeze out the excess moisture using your hands and pat to dry a little more with kitchen roll or a tea towel. Mix together with 2 crushed garlic cloves, 2 teaspoons of soy sauce and 2 teaspoons of toasted sesame oil. Sprinkle over a teaspoon of sesame seeds before serving.
10

Sweet potato with garlic & rosemary

Preheat the oven to 200°C. Chop a large sweet potato into cubes about 2cm in size. Scatter the sweet potato over a baking tray and drizzle with olive oil and add 2 crushed garlic cloves. Season with salt, pepper and a little dried rosemary. Bake in the oven for 30 minutes until soft on the inside, turning occasionally throughout cooking. Toss through chopped fresh rosemary before serving warm.
Finally to add...
Most vegetables are naturally very low in calories (exceptions being potatoes and sweet potatoes – which interestingly contain around the same calories!). But if you are trying to lose weight, it's still important to track your veggies, especially if you are adding a few extra ingredients like olive oil or parmesan cheese. I have suggested some great flavour pairings to try – just remember to weigh your veggies and measure out oil. I hope this inspires you to try some exciting new sides!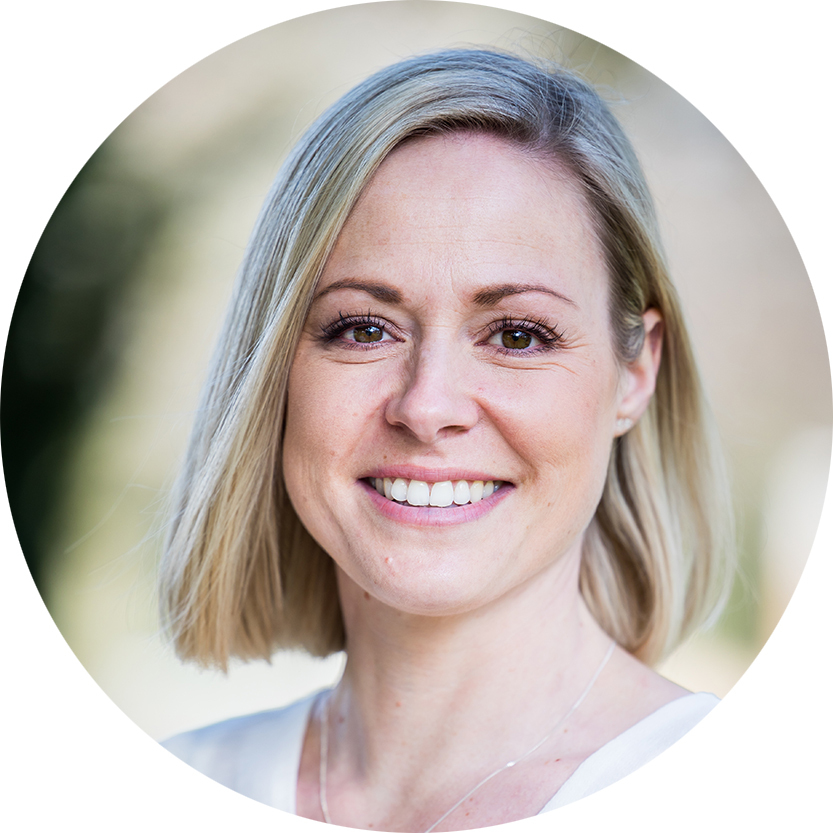 Nutritionist Emma White (ANutr), MSc Human Nutrition is passionate about how food science applies to the human body, and how the nutrients in what we eat affect us and ultimately have an impact on our health.