You asked – we delivered! Providing features that help you track more easily is at the forefront of our development plan. We get sent lots of ideas for new functionality to add into the app, and we log all members' requests for our development team to consider.
Alongside the new projects and features we already have in the pipeline, we try to implement the most popular requests from members, if we see they will make using the app easier for you, and will benefit the majority of members.
I've showcased below some of the features we've added off the back of your requests!
1

Editing meal occasions
"I would really like to be able to alter the meal headings to reflect what and when I actually eat, rather than having to fit it into the pre-loaded headings."
– Nicola
It's now possible to change the names of some or all of your meal occasions in your diary. We know for example that some people call their main meal of the day 'dinner' while others refer to it as 'tea'. This editing feature allows you to customise the meal occasions to a name that you prefer.
To do this in the app, tap the blue menu button (to the right of your diary search bar) > 'Diary Preferences' > 'Edit Meal Occasions'. Choose the meal occasion you wish to edit, enter a name of your choice and then tap 'Save Occasion'.
2

Add new meal occasions
"I would like to ask if there is a possibility in the future for the app to include an option of adding more meal occasions. I know many people eat more times than just 3 main meals plus snacks and would like to record separate meals."
– Joanna
This was a popular request – a lot of members told us they wanted a separate meal occasion for 'Drinks'. We could see how having the option to customise the number of occasions would help – for example members who are on a fitness programme and maybe need to eat five times a day. So you can now also add two more occasions, and you can name these whatever you wish.
To do add more meal occasions in your diary, tap the blue menu button (to the right of your diary search bar) > 'Diary Preferences' > 'Edit Meal Occasions'. Toggle the meal occasions on or off, depending on which you would like to show in your diary.
3

Time stamps
"New member. Quick message. Really enjoying the app! Would be very useful to add an option of recording time of meals. Thank you!"
– Kay
The timestamp feature has been available on the website for a long time, but it hadn't made it into the app. This was requested by app users, and you'll be pleased to hear it's now been delivered! When you add a food to your diary, a timestamp shows the exact time you ate a meal/snack or drink. This is very helpful for tracking eating habits or patterns, and is also useful to members using the app to manage diabetes. You also have the option to edit the time your food was entered, if you're completing your diary in advance or later on in the day.
To show timestamps in your diary, tap the blue menu button (to the right of your diary search bar) > 'Diary Preferences' > 'Diary Timestamps'.
4

Duplicate recipes
"It would be a very useful feature if I could copy, edit and save my own recipes as different versions of a similar meal. I often alter recipes a little bit, but if I want to put them accurately into the app I have to type all again."
– Gwen
This one was much requested! Many members create similar recipes, maybe with just an ingredient or two swapped out. Or use some recipes within others – for example a sauce in a pasta dish. So you requested the option to copy or duplicate a recipe in order to create variations of them faster. You asked, so we delivered!
To find this option in the app, open a recipe of your choice and tap on 'Edit' in the top right. Next tap on 'Duplicate Meal' and set a new name for the recipe if you wish. Confirm by tapping the orange 'Duplicate Meal' button.
5

Fast track multi-add
"I was just wondering if it could change so when you go into breakfast, lunch etc you would be able to pick numerous items at the same time from your list rather than keep going in to enter individually."
– Miss Dyer
This one was a no-brainer! Ease of use has always been a priority for us when creating app features – using as few taps as possible. So your request for us to add the option to select multiple items when using the Fast Track option ('+' icon next to meal occasion name for adding frequently added items) – it was an easy yes!
To use multi-add, tap on a meal occasion header in your diary followed by 'Multi-Add' in the top left. You can then select multiple items to add to your diary.
6

Add weight for meals
"I can see how to create a recipe and it clearly lists the calories per the whole recipe. When I enter it into my food diary I would like to be able to put in how many grams I've eaten not how many portions, as I might just have a spoonful. Is this possible?"
– Karen
Another very popular request was the option to add the weight of a meal rather just a portion, and we could completely appreciate how helpful it would be. This request wasn't as straightforward to implement as it might sound, as it's not simply adding up the weight of all the raw ingredients for example – because ingredient weights change during cooking.
But we did find a solution! It's now possible to add the final cooked weight of your entire meal, which gives you the option to add an amount in grams rather than per portion to your diary. To do this, open a recipe in the app and tap 'Edit' top right, followed by 'Name, Servings & Occasion'. You will then see an option to add a 'Prepared weight' – add in the total meal weight in grams and tap 'Save'. You will then be given the option to add a weight for this recipe going forward.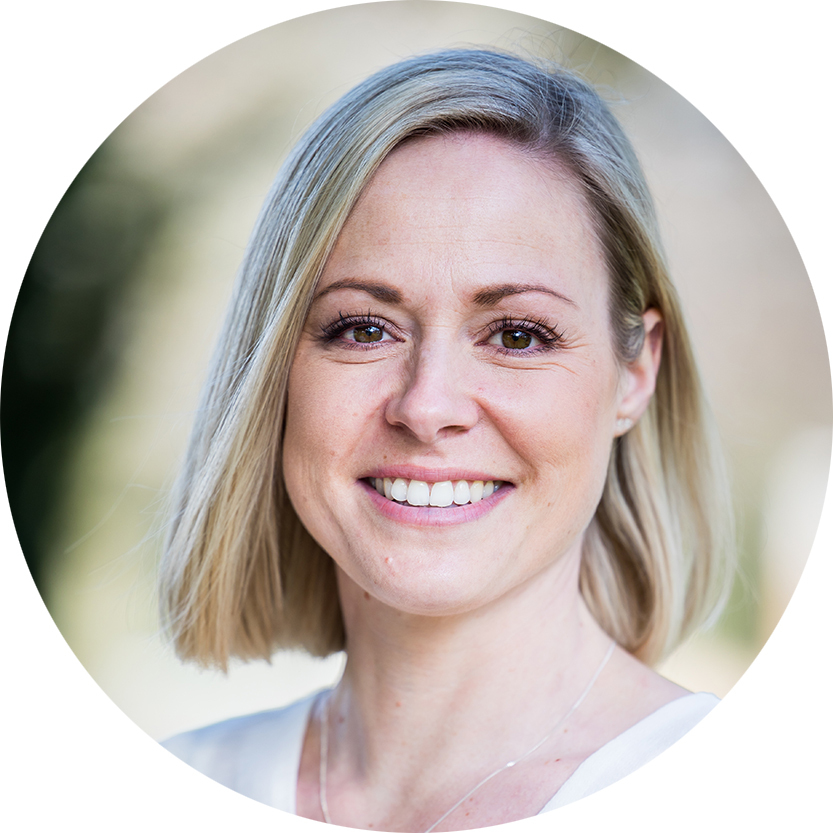 Nutritionist Emma White (ANutr), MSc Human Nutrition is passionate about how food science applies to the human body, and how the nutrients in what we eat affect us and ultimately have an impact on our health.