Lentil, rice & vegetable bake
Serves 6 - 205 kcals per serving
| Kcals | Fat | Sat fat | Carbs | Sugar | Protein | Salt |
| --- | --- | --- | --- | --- | --- | --- |
| 205 | 1.7g | 0.2g | 39.5g | 3.8g | 10.4g | 0.17g |
---
Ingredients
120g uncooked long grain white rice
600ml water
200g dried red lentils
1 tsp vegetable oil
1 small onion
3 garlic cloves
1 medium tomato
35g celery
20g carrots
50g courgette
1 small tin chopped tomatoes
1 tsp dried basil
1 tsp dried oregano
1 tsp ground cumin
Salt and pepper to taste
Few fresh basil leaves to garnish
Method
Place the rice and 300ml water in a pan and bring to a boil. Cover and simmer for approximately 20 minutes.
Place the lentils in a pan with the remaining water and bring to a boil. Cook 15 minutes or until tender.
Preheat oven to 175°C. Meanwhile heat the oil in a pan over medium heat and add in the onion and garlic.
Chop the tomato, celery, carrots and courgette – add them to the onion and garlic along with half the tin of tomatoes.
Season with half the basil, oregano, cumin, followed by salt and pepper. Cook until the vegetables are tender.
In a casserole dish, mix the rice, lentils, and vegetables. Top with remaining tinned tomatoes and sprinkle with leftover basil, oregano, and cumin. Bake for 30 minutes in the preheated oven, until bubbly. Garnish with torn basil leaves.
Roast chicken breast & lentils
Serves 4 - 475 kcals per serving
| Kcals | Fat | Sat fat | Carbs | Sugar | Protein | Salt |
| --- | --- | --- | --- | --- | --- | --- |
| 475 | 7.1g | 1.2g | 47.9g | 7.5g | 58.4g | 2.00g |
---
Ingredients
1 tbsp olive oil
2 garlic cloves, peeled and crushed
1 carrot, peeled and finely chopped
Brown stock made up with 1 litre boiling water
10g chopped fresh thyme, leaves removed from the stalk
200g fresh spinach, washed and well drained
100g watercress
2 shallots, peeled and finely chopped
1 stick celery, finely chopped
250g dried puy lentils
1 red chilli, de-seeded and roughly chopped
4 skinless chicken breasts
25g redcurrant jelly
Ground black pepper to taste
Flat leaf parsley (to garnish)
Method
Preheat the oven to 190°C.
In a large saucepan, heat the oil and sauté the shallot and garlic for 2-3 minutes or until soft.
Add the celery, carrot and lentils and cook for about 2-3 minutes – then add the hot stock, chilli and thyme.
Bring to the boil and simmer for approximately 35-40 minutes.
Meanwhile sear the chicken breasts in a very hot frying pan on both sides. Then transfer to a baking tray and cook in the preheated oven for 20-25 minutes.
When the lentils have absorbed ¾ of the stock, stir through the spinach and redcurrant jelly, then season with the freshly ground black pepper.
To serve, spoon generous amounts of the lentils onto 4 warmed plates or large bowls. Pile the watercress in the centre of the lentils. Slice the chicken breasts and arrange over the watercress, pouring over any remaining juices from the lentil mixture. Garnish with chopped flat leaf parsley.
Healthy lemon chicken recipe
Serves 4 - 452 kcals per serving
| Kcals | Fat | Sat fat | Carbs | Sugar | Protein | Salt |
| --- | --- | --- | --- | --- | --- | --- |
| 452 | 10.9g | 2.7g | 47.6g | 7.5g | 41.4g | 1.50g |
---
Ingredients
4 large chicken thighs
1 onion
4 garlic cloves
2 medium carrots
Juice of 2 lemons
300g dried green lentils
150g frozen peas
1 tbsp fresh thyme
Fresh parsley to serve
500ml chicken stock
Salt and pepper to taste
Flat leaf parsley (to garnish)
Method
Skin the chicken thighs and take the meat from the bones – dice and add to a medium pot.
Finely chop the garlic, then dice the onion and carrot, and add to the chicken.
Add the dried lentils to the pot and mix everything together until there is a nice ratio of lentils to chicken and vegetables.
Season with salt, pepper and thyme.
Add the lemon juice (reserve half a lemon) and chicken stock – this should cover the chicken and vegetables by about an inch.
Reduce down until the liquid has all been absorbed by the lentils and the lentils are cooked.
Just before serving stir in the frozen peas.
Garnish with a generous sprinkling of parsley and a good splash of lemon juice from the reserved lemon.
Cod with spiced lentils
Serves 4 - 306 kcals per serving
| Kcals | Fat | Sat fat | Carbs | Sugar | Protein | Salt |
| --- | --- | --- | --- | --- | --- | --- |
| 306 | 8.6g | 1.2g | 26.8g | 0.9g | 33.2g | 0.71g |
---
Ingredients
2 tbsp olive oil
1 tsp ground cinnamon
175g dried puy lentils, cooked following pack instructions
10g fresh parsley, chopped
4 shallots, peeled and finely diced
1 tbsp ground cumin
150ml vegetable stock
4 pieces cod fillet (approximately 125g each)
Method
Heat 1 tablespoon of oil in a frying pan. Add the shallots and spices and cook for 5 minutes, stirring occasionally.
Stir in the lentils, stock and most of the parsley then leave to simmer for 5 minutes.
Meanwhile heat the remaining oil in a frying pan and cook the cod fillets for 8-10 minutes, turning halfway until golden.
Serve the cod on a bed of puy lentils, sprinkled with the remaining parsley.
Lentil cottage pie
Serves 4 - 373 kcals per serving
| Kcals | Fat | Sat fat | Carbs | Sugar | Protein | Salt |
| --- | --- | --- | --- | --- | --- | --- |
| 373 | 4.4g | 1.5g | 69.8g | 13.8g | 14.2g | 1.38g |
---
Ingredients
800g Maris Piper potatoes
1 medium onion
1 garlic clove
400g tinned tomatoes
1 chicken stock cube
30g tomato puree
80ml red wine
130g dried red lentils
120g carrots
2 tbsp Worcestershire Sauce
55g fresh coriander
15g crème fraîche
½ tbsp olive oil
500ml water
Method
Preheat oven to 220°C.
Boil the potatoes until tender, drain and mash with the crème fraîche.
Put olive oil in a pan and cook the onion and garlic until soft. Add the tomatoes, stock cube, water, tomato puree, wine, lentils and carrot to the pan and bring to the boil. Reduce the heat and simmer uncovered for about 15 minutes, stirring occasionally.
Add the Worcestershire Sauce and coriander and stir through.
Spoon the mixture into a shallow 1-litre oven-proof dish and spread the mashed potato on top. Bake uncovered, for about 20 minutes until the top is well browned.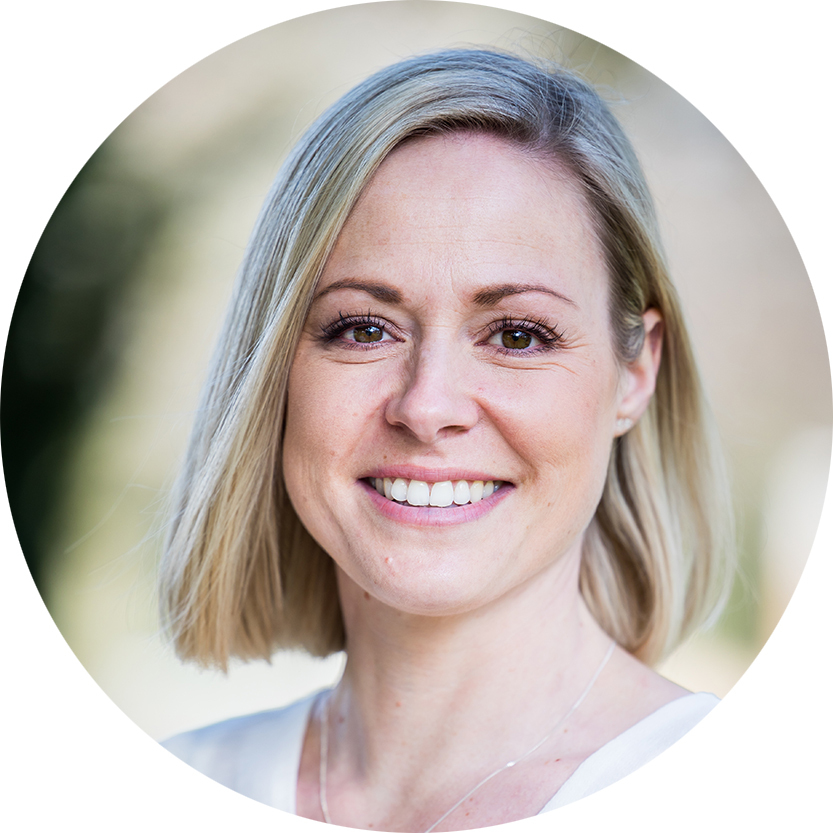 Nutritionist Emma Brown (ANutr), MSc Human Nutrition is passionate about how food science applies to the human body, and how the nutrients in what we eat affect us and ultimately have an impact on our health.