Healthy chicken curry
Serves 2 - 547 kcals per serving
| | |
| --- | --- |
| Kcals | 547 |
| Fat | 8.6g |
| Sat fat | 1.4g |
| Carbs | 69.9g |
| Sugar | 13.0g |
| Fibre | 6.7g |
| Protein | 50.3g |
| Salt | 1.46g |
---
Ingredients
Frylight
1 medium onion, chopped
2 tbsp madras curry paste
2 chicken breasts, chopped
4 vine ripened tomatoes, cut into 8 pieces
100g spinach, raw
4 tbsp low fat natural yogurt
Handful of chopped coriander
130g basmati rice (dried)
Method
Heat a non stick pan with Frylight and cook the onion for 3 minutes until soft.
Add the curry paste and fry for another minute.
Add the chicken and chopped tomatoes with a little water.
Cover pan with lid and cook for 15-20 minutes.
Now place the rice in another small pan and cover with water for about 10 minutes.
Add the spinach to the curry and stir through. Cover again and cook for couple of minutes until the spinach wilts.
Remove pan from heat. Stir in the yogurt and coriander.
Serve with rice. Enjoy!
Chickpea & sweet potato curry
Serves 2 - 547 kcals per serving
| | |
| --- | --- |
| Kcals | 547 |
| Fat | 7.6g |
| Sat fat | 2.5g |
| Carbs | 102.6g |
| Sugar | 18.6g |
| Fibre | 15.3g |
| Protein | 18.4g |
| Salt | 2.19g |
---
Ingredients
110g basmati rice (dried)
400g tin chopped plum tomatoes
200g sweet potatoes
400g tin chickpeas, drained
1 vegetable stock cube in 450ml water
1 garlic clove, crushed
1 onion, finely diced
30ml half fat crème fraîche
1 tsp korma curry powder
Fresh coriander
Method
Chop the sweet potato into large chunks and fry until tender (about 10 minutes). Then chop into 2cm square sized pieces.
Dry fry the onion and garlic in a non-stick pan over a low heat until soft, about 5 minutes.
Add the curry powder and stir for 1 minute.
Add the can of chopped plum tomatoes, the drained chickpeas, the sweet potato and half the stock. Stir and simmer for about 10 minutes.
When the liquid has reduced, add the remaining stock. Simmer until the curry is nice and thick (about another 10 minutes). Start the rice now, usually about 10 minutes for basmati.
When ready to serve, remove from the heat and stir in the crème fraîche.
Serve with the rice and fresh coriander.
Turkey curry & cauliflower rice
Serves 4 - 256 kcals per serving
| | |
| --- | --- |
| Kcals | 256 |
| Fat | 5.7g |
| Sat fat | 1.1g |
| Carbs | 21.6g |
| Sugar | 8.6g |
| Fibre | 5.4g |
| Protein | 30.1g |
| Salt | 0.24g |
---
Ingredients
1 tbsp olive oil
1 onion, finely sliced
2 garlic cloves, crushed
2 tsp chopped ginger
2 tbsp curry powder
400g tin chopped tomatoes
200g potatoes (cooked leftovers)
300g turkey, diced (cooked leftovers)
1 whole cauliflower (stalk removed) and roughly chopped
A handful of coriander leaves, roughly chopped to serve
Method
Heat the oil in a pan and fry the onions until soft.
Add in the garlic, ginger and curry powder and cook for a few minutes.
Add the turkey and potatoes and mix in the spices.
Add the chopped tomatoes to the pan and some water or stock if required. Cook for 15-20 minutes.
Put the roughly chopped cauliflower florets into a blender and whiz for a few seconds until it resembles rice sized pieces.
Place the chopped cauliflower in a microwavable bowl and cover with cling film, pierce and cook for around 5-7 minutes.
Serve the curry on a bed of cauliflower rice and garnish with the chopped coriander leaves.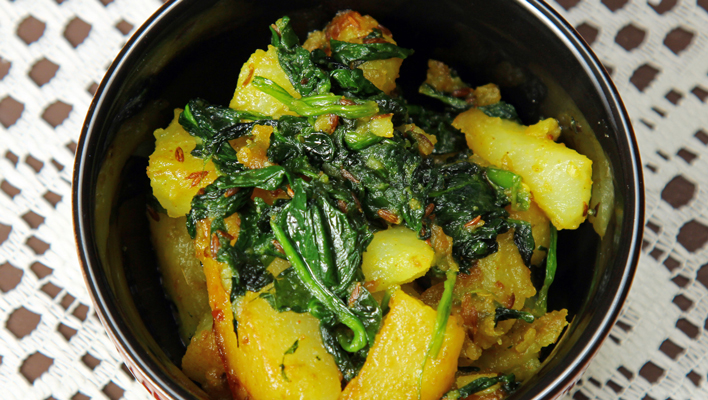 Potato & spinach curry
Serves 1 - 423 kcals per serving
| | |
| --- | --- |
| Kcals | 423 |
| Fat | 10.6g |
| Sat fat | 6.4g |
| Carbs | 73.5g |
| Sugar | 12.4g |
| Fibre | 11.3g |
| Protein | 12.7g |
| Salt | 0.23g |
---
Ingredients
60ml of half fat crème fraîche
½ tsp cumin
Fresh coriander
1 tsp curry powder
1 tsp paprika
1 garlic clove
300g potatoes
3 mushrooms
½ a head of cauliflower
Large handful of spinach
1 small onion
Method
Mix all the spices with the crème fraîche and leave the mixture overnight.
Dice the potatoes and then bake in the oven for about 20 minutes at 180°C.
Whilst the potatoes are cooking dice the cauliflower, onion, garlic, mushrooms and fry in a saucepan.
When the potatoes are cooked add it to the other vegetables along with the chopped spinach.
Get the crème fraîche sauce out of the fridge and stir into the butternut squash until warmed through.
Goan fish curry
Serves 4 - 202 kcals per serving
| | |
| --- | --- |
| Kcals | 202 |
| Fat | 3.8g |
| Sat fat | 2.2g |
| Carbs | 13.0g |
| Sugar | 9.0g |
| Fibre | 3.8g |
| Protein | 29.1g |
| Salt | 0.49g |
---
Ingredients
Frylight
2 onions, grated (or very finely chopped)
2 long green chillies, de-seeded and finely sliced
2 garlic cloves, finely chopped
4cm fresh ginger, peeled and grated
2 tsp ground cumin
2 tsp ground turmeric
2 tsp garam masala
2 tsp ground coriander
3 cardamom pods split
2 bay leaves
150ml reduced fat coconut milk
400g tin chopped tomatoes
5 tbsp water
600g skinless haddock fillet, cut into chunks
Juice half a lime
2 tbsp chopped fresh coriander
Method
Spray Frylight into large heavy based pan. Fry onion over medium heat, stirring frequently for 7 minutes until softened and starting to colour.
Stir in chillies, garlic, ginger, spices, cardamom seeds and bay leaves. Cook for 1 minute.
Add coconut milk, tomatoes and water and bring to boil. Reduce heat and simmer, part covered for 5 minutes.
Add haddock, continue to simmer part covered, stirring occasionally (try not to break up fish) for 10 minutes until sauce has reduced and thickened.
Season to taste, add lime juice and serve sprinkled with coriander and brown rice (just add the extra rice calories).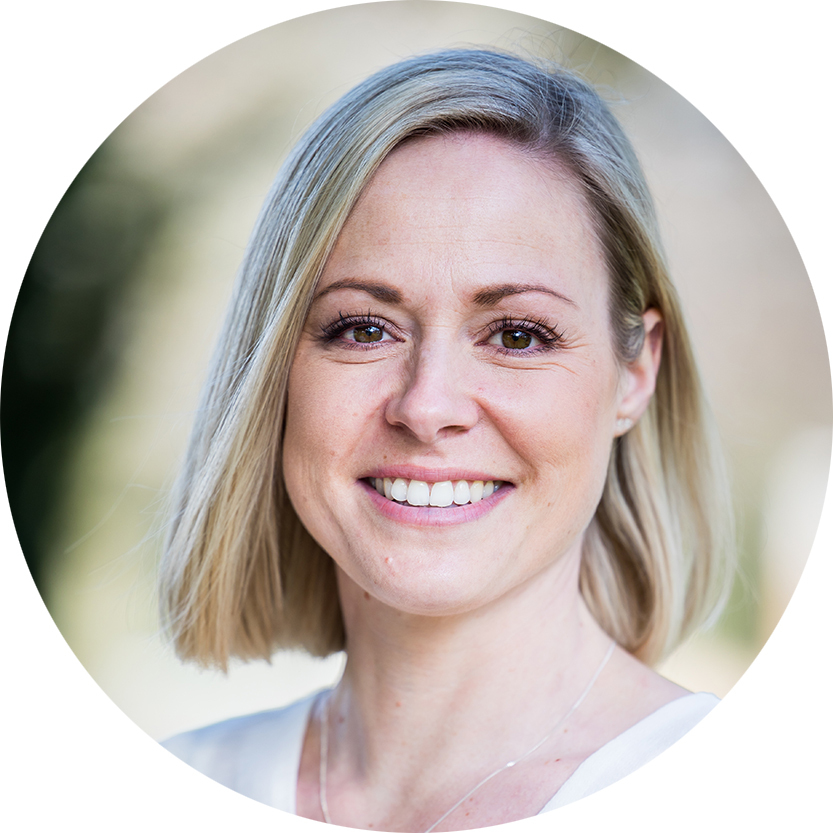 Nutritionist Emma Brown (ANutr), MSc Human Nutrition is passionate about how food science applies to the human body, and how the nutrients in what we eat affect us and ultimately have an impact on our health.