Ever wondered what a nutritionist eats and does in a typical day? Well, wonder no more! I'm going to share a typical working day for me – biscuits and all!
6:30 am
I get up and take the dog around the block. On a good day, I'll do a 15-20 minute run with him, but sometimes I wake up and just don't feel like it! As a fairly new mum (to a 14 month old!) sleep is still unpredictable, so I never put pressure on myself to do something if I've not had great sleep.
7:00 am
Feed the dog and pack up lunch and snacks for the day. When I'm being organised, I'll make mine and my partners lunch the night before, so I just have to bag it up. But if I didn't get around to it, I'll usually grab some wholemeal bread and a tin of beans for a quick, easy lunch. I then get showered and ready while trying to entertain my daughter!
7:40 am
Pass my daughter over to the grandparents – or drop her at nursery – and drive to Nutracheck HQ.
8:00 am
Settle at my desk with a cup of decaf tea (milk, no sugar) to start my working day. I'm particularly sensitive to caffeine, having never really drank a lot of it, so I try to stick to decaf versions of tea/coffee where I can.
9:00 am
This is around the time I usually have my breakfast and another cuppa at my desk. Breakfast in the office is usually a bowl of fruit and fibre, with semi-skimmed milk. On the days I'm working from home, I like to make something like banana pancakes, avocado and eggs on toast or dippy eggs with sourdough soldiers (I'm obsessed with sourdough!).
11:00 am
Time for another cuppa and a mid-morning snack. Most often, I'll have an apple and a high fibre cereal bar – the birthday cake flavour is amazing! Or a handful of mixed nuts.
1:00 pm
Lunchtime! I tend to quickly eat my lunch or even eat it while working if I'm just having a sandwich, as I like to get outside for as much of my break as I can. Lunch in the office is usually a ham or cheese salad sandwich on wholemeal bread and a packet of crisps (from a multipack, so just a small bag!). I may have a baked potato with tuna, beans on toast, soup, or a salad if I'm at home.
1:10 pm
Head out for my walk! Stretching my legs and clearing my head is important for me to help me re-energise for the rest of the day. My dog comes to work with me too, so he also needs the walk! We are fortunate to have a river very close to our office, so I'll have a 45-50 minute walk around the river while listening to one of my favourite podcasts. I'll do the same and head to the local park for a walk instead if I'm at home. I very rarely spend my lunch break indoors!
2:00 pm
Back to the office to continue my working day. I'll have a good drink of water after lunch from my water bottle, which I sip from all day long.
3:00 pm
Time to stretch my legs and get a tea round in. I try to move about a little once an hour or so, as sitting for long periods of time doesn't suit me. I'll often enjoy my afternoon cuppa with a biscuit – chocolate hobnobs being the top choice. But I'll try to stick to just one (sometimes only two will do though!).
4:00 pm
I often have a late afternoon snack, otherwise I get far too hungry before dinner and end up snacking on crisps when I get home. So I'll have a low-fat yogurt and some grapes around now to see me through.
4:30 pm
Finish up for the day and head home to relieve the grandparents of their childcare duties.
5:00 pm
Arrive home and give my daughter a massive squeeze. It's her dinner time now, so I'll grab something I've pre-made out of the freezer – she's a fantastic eater, so anything and everything goes! She can occasionally get restless at this time of night, so sometimes I'll take her and the dog out for a 30-minute walk to get everyone some fresh air.
6:00 pm
While my daughter has her bedtime bottle, I'll do some tidying and start dinner prep if it's my night to cook.
7:00 pm
Put my daughter to bed or start dinner, depending on whose turn it is! Currently, we're having Hello Fresh meals every other week and choosing our own that we can give to our daughter on the other weeks. I really like the convenience of Hello Fresh and the fact that there is zero waste, as I really don't like to waste food! But that said, I also want to keep doing our own thing every now and then too. Dinner can be anything – vegetarian curry, chicken pasta, prawn risotto, steak or pizza. I love food and love variety, so we mix it up as much as possible.
8:00 pm
Relax on the sofa to watch a movie or episode of a series – or have a bath and an early night! A couple of nights a week I'll have a large glass of red wine while I relax, and most nights I'll nibble on a little bit of chocolate or have a low-cal hot chocolate with some mini marshmallows.
9:00 pm
Hit the hay – who knows what time I'll be up in the night!
If you've stuck with me throughout my day and have reached this point, you may be left thinking, 'she eats biscuits and crisps... and she's a nutritionist?!?'. That's absolutely right, I do!
I live very much by the Nutracheck motto: it is all about balance. I make sure the vast majority of my diet is healthy – I cook from scratch, so I'm aware of what's in my food, and I'm always conscious of choosing nutrient-rich meals and snacks. This means I can afford to have the odd hobnob or packet of crisps without feeling guilty (remember, this is just a snapshot too – my routine and food choices vary across the week).
My thoughts are we have to lose the labelling of 'good' and 'bad' foods and look at the big picture. Yes, I could eat celery sticks instead of my afternoon hobnob, but like most people, I love chocolate! So I have learned to have a bit of what I fancy while still eating well most of the time. Food is a great pleasure in life, so let's embrace the 80:20 rule and enjoy it!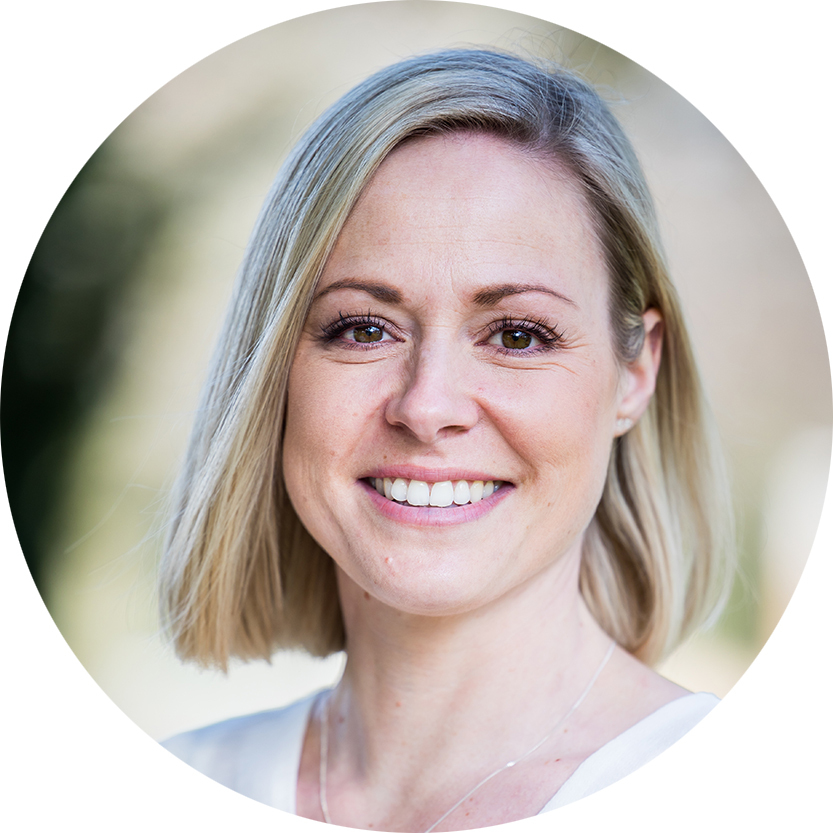 Nutritionist Emma Brown (ANutr), MSc Human Nutrition is passionate about how food science applies to the human body, and how the nutrients in what we eat affect us and ultimately have an impact on our health.