The nutrients in the foods we eat can have a direct, and in some cases indirect, impact on how we feel day-to-day. Our mood, energy and stress levels can all be impacted by our diet.
While no single food will instantly fix a bad mood (well maybe chocolate – but only in the short term!) – foods rich in certain nutrients can influence mood and feelings of relaxation. Make these 11 nutritious foods part of your regular diet, to hopefully help you feel happier, more relaxed and well energised.
Brazil Nuts
One of the best sources of selenium around. Our bodies use selenium to help make the thyroid hormone which is vital for regulating our metabolism, so essential for our overall energy levels. Not producing the right amount of thyroid hormone can lead to fatigue, low mood and weight gain.
Eggs
A breakfast favourite, eggs are full of nutrients, in particular vitamin B12. This B vitamin helps to make red blood cells and also improves the function of iron within our body. Red blood cells and iron work together to ensure oxygen is transported all around our body efficiently which helps to keep us feeling energised.
Oats
Wholegrain foods such as oats are a fantastic source of carbohydrates, which is the body's preferred fuel source. Choose wholegrains over high sugar foods because the energy from wholegrains is released more slowly into your blood stream. This keeps blood sugar levels stable – which means your energy levels remain stable too.
Salmon
This oily fish is an excellent source of omega-3 fatty acids. The type of fat it provides has been linked to a reduced risk of depression, with research showing people who eat more oily fish may be at less risk of low mood and anxiety. Salmon is also a great source of protein, vitamin D and vitamin B12 – other nutrients which also play an important role in mood control.
Spinach
This leafy green veg is a great source of iron. Iron is vital for the transport of oxygen in our cells to all areas of our body. If we are iron deficient, our blood can't transport enough oxygen around our body, which leaves us feeling tired and lacking energy. Ensuring you eat a healthy balanced diet with plenty of rich sources of iron can help to ensure you maintain healthy energy levels.
Turkey
Low in fat and an excellent source of the essential amino acid tryptophan, which helps increase the production of serotonin, one of the body's primary 'feel good' hormones. Serotonin plays a role in mood control and is believed to help us feel happy and relaxed. Low mood can negatively impact on our overall energy levels and 'get up and go' attitude, so a diet that helps maintain happiness and wellbeing levels can only be a good thing.
Kidney beans
These beans add a healthy dose of zinc into your diet. Low levels of this mineral have been linked to increased risk of depression and reduced responsiveness to depression treatment. Ensuring you have an adequate intake of zinc can help balance mood and possibly your ability to manage stress better.
Quinoa
This popular grain is a fantastic all-rounder. Firstly it's a complete protein, which means it supplies all 9 essential amino acids. Amino acids are important because they play vital roles in many of our body's processes such as energy production and sleep quality, both of which can affect overall energy levels. Quinoa is also a great source of riboflavin and niacin, two B vitamins that help our body release the energy it gets from foods.
Cheese
Provides a good dose of tryptophan, an amino acid the body turns into serotonin. As mentioned above, serotonin is a neurotransmitter which plays an important role in mood control.
Almonds
Almonds are a great source of magnesium – this mineral plays a role in converting tryptophan to serotonin, and as stated, serotonin is important for mood control. Some research has also found a link between a higher magnesium intake and reduced anxiety levels.
Camomile tea
Camomile has been linked to several health benefits including reduced anxiety and depression. Next time you feel a little less than relaxed, try a cup while you have a 5 minute sit down and see if it helps to bring a sense of calm.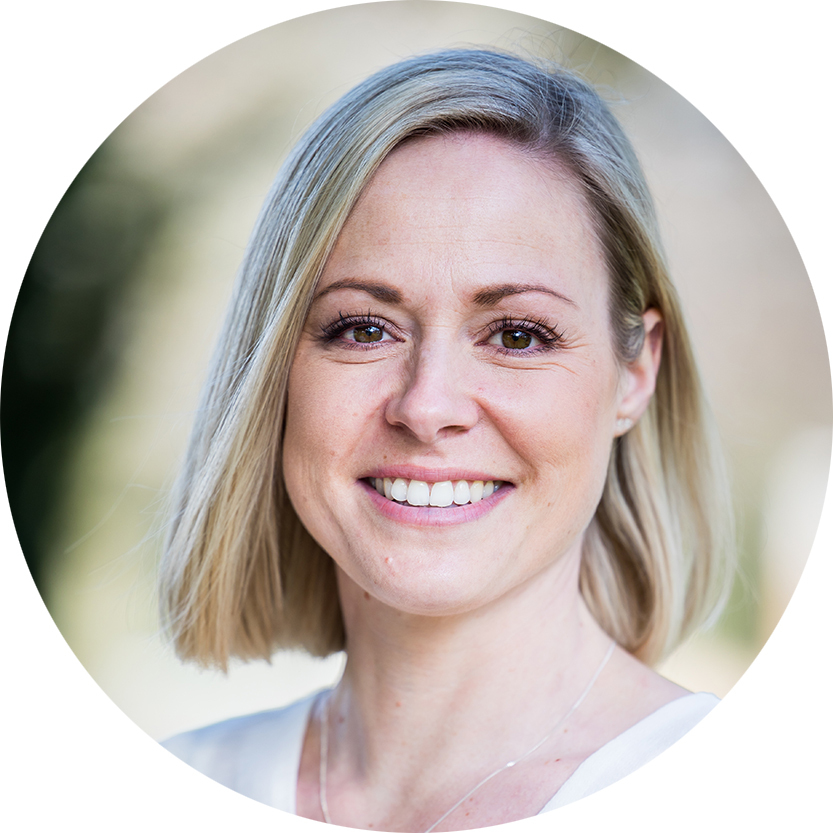 Nutritionist Emma White (ANutr), MSc Human Nutrition is passionate about how food science applies to the human body, and how the nutrients in what we eat affect us and ultimately have an impact on our health.