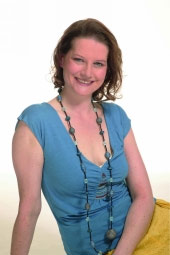 Losing weight is hard work, but once you've achieved your goal, what then? We talk to Linda Penney one year on after losing almost 4 stone with Nutracheck about her experience of keeping the weight off.
Well, it's over one year on since you reached your goal - in what ways has losing the weight affected your life?
Losing weight has given me a new found inner confidence - something I have not had for years. Being asked to do magazine photo shoots to celebrate this weight loss was the icing on the cake; it was the final kick I needed to lose the remaining weight and to feel positive about my appearance for the first time in years. I feel really sexy in most things I wear - not just when dressed up to go out. Purchasing my size 8/10 jeans was one of the most memorable days of my life to date!

How easy have you found it to maintain your new weight?
Some days are tougher than ever - but I think we are all made to allow for fluctuation! Generally though I have been amazed how easy it has been to keep the weight off.
The secret is continuing to control portion size, keep an eye on the pedometer and to carefully watch the lovely comfort foods I crave in this cold weather! I don't have the time or finance to join a gym or exercise club, so my pedometer is key. On an average working day I only manage to clock up about 3500 steps, compared to 8500+ steps on average at weekends or holidays; I tend to eat to match this output!
Have there been any really tricky times and how did you deal with them?
At certain times of the month I crave chocolate in huge amounts. Generally, I love chocolate. I tend to eat the high cocoa chocolates that aren't as morish and if I really do have a chocolate binge, I type it all into my Nutracheck diary and that hits home .. Making me behave for the next few days at least!
What advice would you give to someone who manages to lose weight, but then struggles to keep it off?
Continue to use your Nutracheck diary on an as and when needed basis, to check that the all important calories or fat contents arenot going up again!
Remember that it is okay to have a binge day / night as long as you redress the balance the next day(s)!
Keep eating children's meal portions when out - or eat off a child's plate / desert plate at home- this continues to keep the calories down.
Keep sharing the pizza - don't be tempted to have one to yourself again!
Make sure that you eat your main meal at lunchtime when you have time to work it off - avoid pasta / rice etc in the evenings.
Check that you are eating enough calories - if you eat too few - your body goes into starvation mode and you won't lose any weight.
Minimise alcohol intake - have sparkling water instead of G&T ... Stick to spritzers in the Summer.
At this time of year - keep mince pies to a minimum ... I take the pastry top off and eat the contents and base only .. leaving the sides like a shell.