How it works...
Scan the barcode. Tap on a serving size. Add to your diary and see the calories tot up.
It really is that simple!
We've distilled the most popular and frequently used features of the website into an increbibly simple Calorie Counter App.
For items without barcodes, just tap in a few letters of the product name, and you'll get a full list back to choose from.
Our App does more than keep a food diary though. In addition you get:-
- A Weigh-in feature with graph
- A meal & recipe calorie calculator
- Full forum access so you can post on the go
Automatic synchronisation
With the Nutracheck Calorie Counter App, you never need to worry that your data's out of sync across devices. We were the very first diet company to employ 'cloud' based storage for our food diary service and it means you're diary is always up to date the moment you open the App or sign in online.
Your questions answered...
Q. Which phones are the Apps compatible with?
A. The Apps are compatible with most recent makes and models.
Please refer to the lists below.
ALL IOS 4.0 devices are compatible however barcode scanner requires an auto focus camera (scanner compatible devices)
Supported and unsupported Android devices
Q. I'm already a Nutracheck member, how do I get it?
A. Simply search 'Nutracheck' in the App store or Google Play.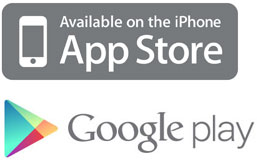 Q. Can I use the App without a PC or laptop?
A. Yes, the App can be used completely independently of a PC or laptop if you prefer, however the website does contain many extra features to help you.
Q. How much does it cost?
A. The iPhone and Android App can be downloaded free of charge from the App Store or Google Play and if you are already an online subscriber you can then sign-in and use it completely free of charge for as long as your subscription doesn't expire.
If you aren't currently a member you can download the App for free and trial it for 5 days. Within that time period you can also access your account online at www.nutracheck.co.uk for extra features. At the end of the 5 day trial you can choose to subscribe 'in-App' for £5.99 per month which also provides full online access.