Become a Nutracheck Diet Affiliate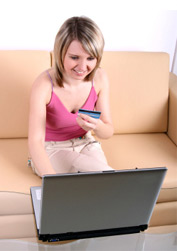 We now offer website owners the opportunity to earn revenue by promoting Nutracheck on your website. We have developed a range of interactive promotional 'diet profile' panels which are proven to generate high levels of revenue for you.
As one of the UK's leading providers of online weight loss services you can be confident of the efficacy of our program. We use the tried and tested, fad free, food diary approach developed in conjunction with Dr Ian Campbell. What's more we now offer services for a number of major UK brands including the NHS.
Key features & Benefits
easy to set up
you earn commission on new and repeat sales
our interactive panels provide added value content
retain your own branding or use ours - a range of sizes to suit your site (if we don't have the size you need just ask!)
Qualifying purchases
Revenues are paid on both new and repeat sales made within 90 days of the initial date of referral. See our full Nutracheck Diet Affiliate T&C's for more details.
What You will Earn
You will earn 30% of all New member sales. Cookies are used to track new referrals and these cookies will expire after 90 days
Examples of Nutracheck Diet Affiliate ads
The interactive adverts we supply are listed below. Please click on the links to try them out. On joining the affiliate program we will supply them as a piece of HTML code for cutting and pasting in your site.
If you would prefer to discuss your particular needs in person, please call us on 01159 694660.
Diet Affiliate FAQ